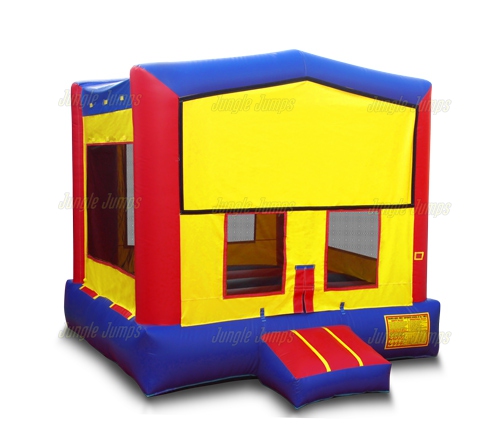 Almost all bounce house business experts will recommend that you avoid purchasing themed bounce house units. It is true that it is best to purchase simple bounce house units when you're first starting out your business. This is because simple units are much easier to rent out than themed units. It is also likely that you will be easier able to find a basic bounce house for sale then you will a themed unit. But is there ever a time when it is a good idea to add a themed unit to your collection of bounce houses?
Steady Business
It is not a good idea to purchase any type of themed bounce house units until you have a steady stream of business. Making sure that your business is solid is very important and is something you should do before you purchase any new units. Once you know that your business is solid, however, you can feel free to change things up as needed. It is often a very good idea to make changes here and there simply to keep your customers interested in all of your stock. For instance, you may have had clients who have rented your units a number of times and are used all of the units that you have to offer. If you were to suddenly have a themed unit available to rent, this customer may be very excited and may want to rent out the new unit.
Type of Themes
There are many different types of themed bounce houses that you can purchase for your business but it is likely that you will find a themed bounce house for sale that is designed for young children. Getting this type of themed unit is a very good idea because it is generally the parents of young children who tend to rent the bounce houses the most. Try to get one that is gender-neutral so that it is something both boys and girls will enjoy, although it is absolutely possible to purchase units that are themed specifically for boys or for girls as your business grows. Remember: there is nothing wrong with a themed bounce house unit but it is a good idea to make sure that your business is steady and is slowly growing before you even think about adding this type of unit to your collection.
Summary
Article Name
When to Add Themed Bounce House Units
Description
Almost all bounce house business experts will recommend that you avoid purchasing themed bounce house units. It is true that it is best to purchase simple bounce house units when you're first starting out your business
Author