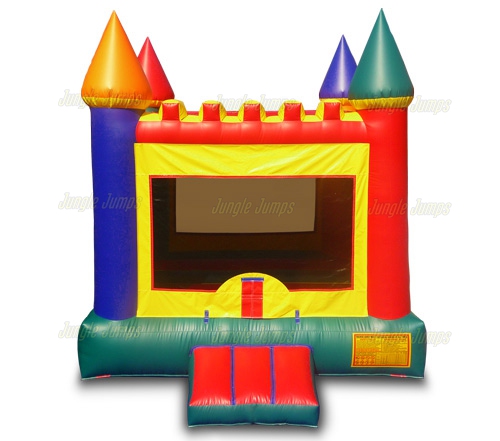 There are many different stages that you will need to go through when you first start your bounce house business. One of the most annoying stages, at least according to most business owners, is the in between stage. This is the stage when you have ordered the bounce house for sale and you are waiting for it to arrive so you can officially start your business. There are, however, a number of things that you can do while you're waiting for your bounce house to arrive that will help you to get your business up and running in a very rapid manner.
Business Cards
One of the most important things you will need in order to get your business started on the right foot are high quality business cards. Your business card is basically your calling card. In Victorian England the gentry would leave their calling cards at people's houses in order to let them know that they had come to visit. The higher quality your calling card was, the more likely it was that you were a respectable person. The same is true in the business world. Have you ever gotten a business card that looked like it was printed from a home printer? They definitely do not look professional. High quality business cards are definitely essential if you plan on having a respectable business, and fortunately there are a number of places online that you can create, purchase, business cards for fairly low cost.
Website
Another thing that you're going to need is a website and a social media presence. Social media has become huge for today's business owner, and it can definitely help your business to grow very rapidly. While you're waiting for the bounce house for sale to arrive you can take that time to create a website for your new bounce house rental business and you can also take the time to create accounts for your business on social media websites like Facebook and Twitter.
It can definitely feel a bit like torture while you're waiting for the bounce house for sale to arrive at your home, but if you take those few short weeks and use them to build other parts of your business you will find that you are ready to get your business up and running much faster, which means that you are able to earn income much faster as well.
Summary
Article Name
What to Do While You're Waiting For Your Bounce House To Arrive
Description
This is the stage when you have ordered the bounce house for sale and you are waiting for it to arrive so you can officially start your business. There are, however, a number of things that you can do while you're waiting for your bounce house to arrive that will help you to get your business up and running in a very rapid manner
Author