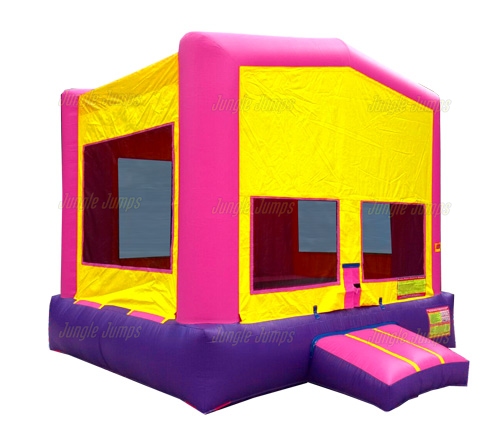 No matter what type of business you're in or how long your company has been in operation, you know that everyone makes mistakes. Business-oriented mistakes can cost money in lost profits or expensive fees, but it is how a business owner handles the mistakes that can spell the difference between success and failure. For people who own inflatables rental businesses, a common mistake is purchasing the wrong bounce house. In this guide, we will provide tips for handling this error, ensuring that a mistaken purchase does not negatively impact your business operations.
Making a Bounce House Purchasing Mistake
For some people, purchasing a bounce house online can be a complex affair filled with potential pitfalls. Even with detailed product information and high-resolution images found in online shopping, people who prefer a tactile approach to making purchases can often wind up with the wrong product. These people need to touch and see items in person; obviously, an online shopping experience for a bounce house or other commercial-grade inflatable does not allow for these aspects of the purchase experience.
Some of the possible purchasing mistake scenarios include:
Finding out the dimensions of a bounce house was different than imagined.
Discovering that the fabric used to construct the bounce house feels different than the way the purchaser wanted, such as a too-rough or too-smooth texture.
Realizing the design isn't as interesting or appealing once the bounce house is inflated and ready for operation.
Identifying desired features that are missing from the bounce house purchase, such as multiple door openings or reinforced anchoring points.
Finding out the overall quality of the inflatable doesn't match the manufacturer's online description or reputation.
Product descriptions and photographs of a given product only tell part of the story; and for people who like to make in-person purchases, mistakes can be made.
Overcoming Bouncer Purchasing Mistakes
What can you do if you discover the bouncer you purchased simply isn't right for your company's needs? The first step is to reach out to the manufacturer from which the purchase was made. Most reputable companies have a generous return policy, with specific requirements about the reasons for the return. These companies want their customers to be happy with each purchase and may accept returns that arise from mistaken purchases.
If a return is accepted, detailed instructions on repackaging and shipping will be included. There is sometimes a small restocking fee for purchases made in error, but this fee is a fraction of the cost of the inflatable itself and is the best option to overcome a purchasing mistake. If for any reason you are unable to make a product return, it may be possible to resell the bouncer to another rental operation or to think outside the box and repurpose it for special events or promotions. It is critical to remain flexible; no problem cannot be overcome as you operate your business.
Once the return is made, it may be possible to reach out to the manufacturer for the names of other customers in your area. You can potentially get in touch with other inflatables purchasers, giving you a chance to see and feel the desired product in person. This can eliminate mistakes based on materials, size, or features. With this information, your next purchase will be the right one for your company's needs.
Remember, it is not the mistake that you make, but how you deal with that mistake, that separates your successful business venture from one doomed to failure. Follow our blog for more tips and tricks to starting up your business.
Summary
Article Name
What To Do If You Have Purchased the Wrong Bounce House
Description
should you do if you realize that you did not buy the right bounce house
Author