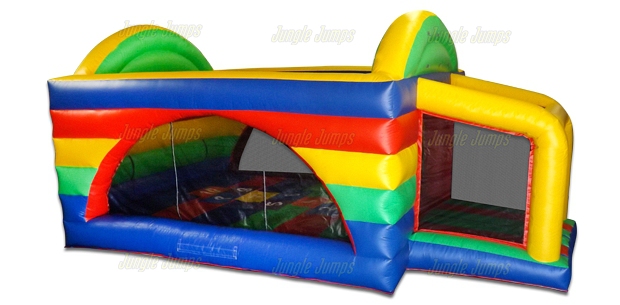 If you're an entrepreneur interested in starting an inflatable bounce house business, you need to know that just like other enterprises, it's a serious endeavor that requires careful decision-making. From conceptualizing an idea down to running your business, you must prepare everything accordingly to ensure it all goes to plan.
Whether you choose to offer inflatable jumpers for sale or have them rented for children's birthday parties and other events, it's up to you how you want your start-up company to go. What matters is you have a clear vision of what you want to happen. Keep reading below to find out tips on running a bounce house business for the first time.
You Should Plan Your Business Carefully
Every decision you make should start with a clear plan to serve as your guide and prevent you from straying away from your goals. Since you want to put up a commercial bounce house business, you need to create an outline of how you wish to go on with your plan.
You will have to review your expenses, prices, and operations. It will help to have a target market as well, so your efforts don't go to waste because you know that each person you reach out to shows interest in your offers.
You Should Determine Your Expenses
There are several expenses involved in opening up a start-up company focusing on delivering commercial moonwalks to your clients. It will be best to have a combo unit, a vehicle large enough to handle multiple orders, and a trailer if your customers book all at once in a day.
If you're planning to rent a storefront space, you will require an open building that you have to customize to fit various bounce houses and have additional rooms for birthdays and events. Other costs will involve cleaning supplies, labor, utility, maintenance, marketing, and insurance.
You Should Keep Track of Your Inventory
After figuring out the adequate space you need to start your bounce house business, you can move on to managing your inventory and acquiring the stocks you need. For starters, you will require an array of commercial moonbounces that comes in various shapes, sizes, and designs.
If you're willing to offer catering, you can also include in your party package the food and drinks, tables, chairs, and other necessary equipment to throwing a party for kids. The extra rooms of your business space which you're treating as party rooms, should have appropriate equipment and decorations to boot.
You Should Know Your Target Audience
Since part of planning a business is knowing the right consumers to target, your bounce house business will be successful if you avoid wasting your efforts on the wrong customers. Instead, keep in mind that your enterprise works for children throwing birthdays and other parties.
Other than that, you may also want to look into events held by churches, businesses, and fundraisers that consider bounce houses an excellent investment. What you can do is learn to promote your business in a way that will let you focus on your different audience.
Conclusion
Before embarking on your journey of offering bounce houses, remember to plan your business carefully, determine your expenses, keep track of your inventory, and know your target audience. That way, you're on the right path towards keeping your company stable and prosperous for the years to come.
Are you looking to invest in a bounce house business for sale? Jungle Jumps is a company that serves as a worldwide supplier of commercial-grade inflatables for our clients in need. Get in touch with us today to receive a quote!