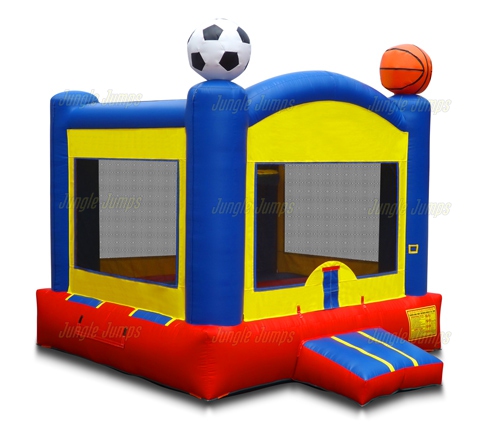 One of the great things about starting a bounce house for rent business is that it's something almost anyone can do. Simply find a great place to purchase jumpers for sale, learn a little bit about how to run a business, and you're able to start earning money. The longer you own your business, however, the more interested you are likely going to get in the business world and you will soon learn about something known as an LLC. But what is an LLC, and do you need to have one for your business?
Understanding LLC
LLC stands for limited liability company. An LLC is defined as a type of business that has characteristics of both a corporation and either a sole proprietorship or partnership, depending on how many owners your business happens to have. Basically an LLC is a type of unincorporated association and is not considered to be a corporation, however it does include limited liability and is not something that you need to be a lawyer to understand.
Why would you want to have an LLC? Some business owners find that having an LLC allows him to sleep better at night. This is because it is considered to be a legal entity that is recognized by your state government and is designed to help protect your assets should you happen to be named in a lawsuit. It also helps to create professional structure for the business that you are running and can give you more flexibility in choosing a tax structure that will fit your business.
Should I Get One?
Likely one of the last things you are thinking about when you are looking at jumpers for sale is if you're going to need to get an LLC. There are many reasons why you may want to get an LLC, and the simple fact of the matter is that many bounce house rental business owners do get one mainly because there is definitely a chance of injury when you have children jumping around in a bounce house. Having an LLC can help protect your business, and your assets, and is actually not that difficult to set up. There are many websites that will explain to you how you can set up an LLC legally without spending a huge amount of money. It may be something you want to look into.
Summary
Article Name
What Is an LLC and Do I Need One
Description
Likely one of the last things you are thinking about when you are looking at jumpers for sale is if you're going to need to get an LLC. There are many reasons why you may want to get an LLC, and the simple fact of the matter is that many bounce house rental business owners do get one
Author