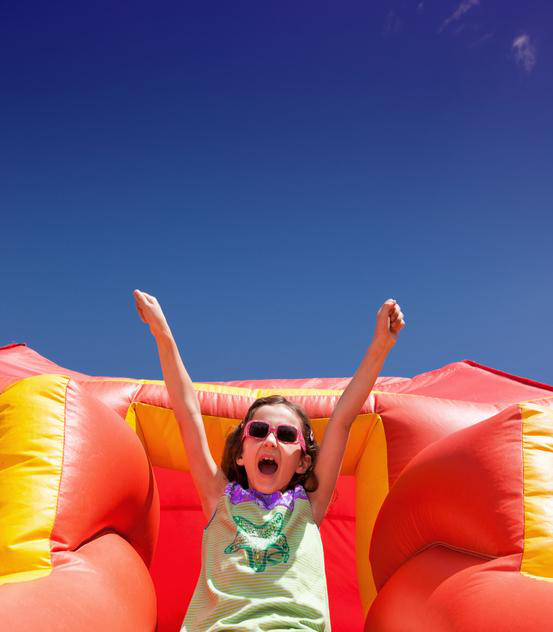 Renting out bounce houses is a lucrative business. There is always a party or a celebration that wants to have a bounce house onsite, and these structures always make for an unforgettable event. If you want to get into the commercial inflatable bounce house market, it pays to know the types you can rent out. Here are a few you should consider for your business.
Rentals Of Bounce Houses
This is the most common bounce house business. Most bounce house rentals are family owned and operated, and the owners decide what type of inflatables they will offer. Typically, they might rent out water slides, combo inflatables, or bouncers, and they can buy these locally or abroad.
This kind of bounce house business focuses on organizations with events, like churches and schools. They also cater to private functions and birthday parties. Since most of their business comes from parties, some of them also rent out chairs, tents, snow cone machines, and others you can find in celebrations.
Most of their profits come from rental fees. Meanwhile, their expenditures consist of employee salaries, gas, repair costs, and insurance, among others. Keep in mind as well that bounce house rentals are vulnerable to sudden changes in the weather, pandemics, and other unforeseen natural or large-scale events.
Outdoor Theme Parks
Touring inflatable theme parks are outdoor travelling amusement parks where all the attractions are inflatables. This kind of company can either provide a giant inflatable playground or multiple inflatable rides or games. Since it is an all-in-one theme park, it can contain things like slides, climbing walls, ball pits, water pools, mechanical rides, bungee trampolines, and more.
This kind of theme park gets its earnings from ticket admissions. It can also get income from serving food, putting up other types of games, and offering other services. If a theme park like this hosts a big event, they can even contract entertainment to local businesses and charge a percentage of their gross sales.
Since they are held outdoors and earn revenue by having as many people in one place as possible, inflatable theme park businesses have the same problems as bounce house rentals. Weather, public health concerns, city park reservations, travel restrictions, and the like are all issues to consider. 
Indoor Theme Parks
Indoor park owners rent or own a large space within which they can operate their business. Since they do not move around too much, they do not need to worry about the weather or city permits for park use. They also own the same inflatables as outdoor parks.
This type of inflatable theme park allows for private reservations like family reunions or birthday parties, and their income is from entry fees, extra attractions passes, and special event packages. Their permanent expenses are from park employee salaries, electricity bills, rent, and repairs. Though parks like these do not need to worry about the weather, they could also experience a dip in attendance because of it.
Inflatable Water Parks 
Commercial inflatable water parks are immensely popular in summer, when people are most likely to visit the beach or the waterfront. Winter will bring lean months for this type of park, especially if the business is in a state or a region that experiences extreme cold temperatures.
Conclusion
Commercial inflatables offer many hours of fun and play for children of all ages. Anyone can enjoy the time they spend at inflatable parks, and these businesses offer potentially significant revenues.
If you're launching a bounce house business, Jungle Jumps can help you with that. We provide wholesale commercial inflatables for sale, and we are one of the largest U.S. manufacturers specializing in jumpers and inflatables. Get in touch with us today for inquiries!