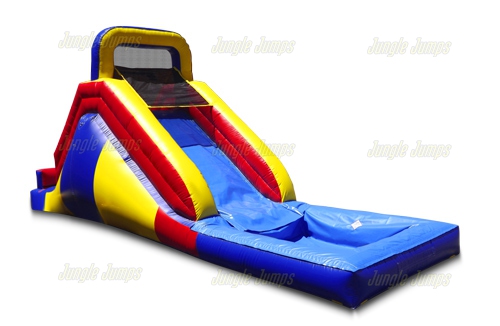 With the Omicron variant still looming large, many parents do not want to expose their children to unnecessary risk. At the same time, they do not want their kids to miss out on the fun, especially after staying at home for roughly a year. Instead of taking your little ones to a crowded beach or pool, why not take the beach to them?
Commercial inflatables would do the trick because it is not only cheaper. Your entire family can enjoy the experience. It is no wonder that economists predict that the inflatable industry will hit a whopping $5.72 billion this year.
If this does not convince you, pay close attention to this article. You will see why both parents and kids love inflatables.
Effortless Setup
Nothing is sweeter than not having to undergo back-breaking labor to build your children's toys. Most commercial inflatables give you this luxury. Their package comes with all the necessary equipment. All you need is the flat area for the water slid.
What is even better about renting water slides is that the rental company is the one that will set things up for you. The only thing you will have to worry about is getting your kids out of the water slide once the party is over.
Cheaper Option
Of course, driving to the nearest beach is cheaper. But would you risk your family's health? With commercial inflatables, you can bring fun to you.
Renting a water slide is considerably cheaper compared to constructing a swimming pool. Rented water slides are also larger than those found in stores. Another great thing about this is that you do not have to worry about maintenance costs. Your financial liability ends when the party is over.
Another great thing about rented commercial inflatables is that it consumes less water. Rental companies only use recycled water, so you are in no danger of seeing an outrageous surcharge on your water bill.
Kid-Friendly
Kids will always be kids. They will push each other while they are playing. But at the end of the day, they still have a wide smile. You would be less anxious about your children's safety with commercial inflatables.
Manufacturers make water slides out of vinyl. This material makes it child-friendly, even if it hit the sides or the floor. You would be less anxious knowing that you will not be rushing any of your children to the nearest trauma ward.
Children of all Ages
Water slides are fun for the entire family. You do not have to act your age while racing against your kids. It is a great way to burn out the extra energy that our kids have. They can go up and down the slide until they get tired.
Conclusion
Your children do not have to miss out on the fun. They can still enjoy the remaining days of the year without being in harm's way. All you have to do is to look for the nearest rental company for commercial inflatables. Rented water slides would prove to be a big hit for the entire family.
Skip the large crowds. Instead, reach out to Jungle Jumps for our commercial inflatables. We guarantee safe fun for everyone. Call us now for more information!