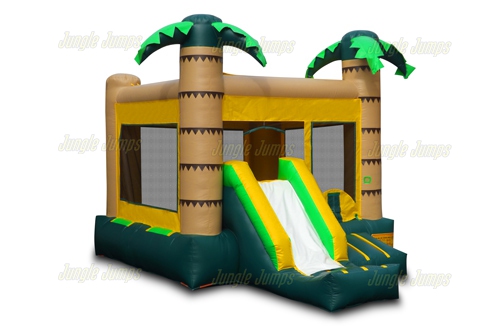 As a start-up owner, you know how essential advertising efforts and campaigns are for your business. This is because you may have to deal with a lineup of competitors in the same arena, and you need to ensure you bring your A-game so you can stand out in the crowd. 
Besides digital efforts, you shouldn't be afraid to jump out of the box and consider unconventional ideas to establish yourself in the market. And one of the best ways to garner attention is by hosting events including custom inflatable jumpers and arches to really up your marketing strategy.
If you're still iffy about using inflatables in your event, keep reading. Below are some ideas on how you can incorporate inflatable arches and jumpers into your event and wow the crowd the moment they enter. Let's jump right to it!
Tip #1: Welcome Your Guests with an Inflatable Arch
Now that the COVID-19 restrictions are slowly loosening and more individuals are getting vaccinated, more public spaces are slowly opening their doors. With that being said, as long as you're practicing standard COVID-19 protocols, you can elevate your event experience by adding an inflatable arch to welcome your guests.
Inflatable arches are a great way to incorporate your company's branding and establish your business in the crowd. This is helpful because it's the first thing your guests will see, and it can help leave a lasting impression as well.
Tip #2: Make Sure You Have a Welcoming Committee
Nothing's worse than feeling lost in an event space. For this reason, ensure that you have a welcoming committee to greet your guests when they reach your inflatable arch.
A great option is to have your company mascot walk around the area and engage with your customers to build brand recognition and so they have a great experience from the start. Doing this will help give them a lasting impression of your brand, and they'll surely be impressed right away.
Tip #3: Give Out Freebies Near Your Inflatable
If you're thinking of giving freebies and giveaways, consider having your booth or kiosk beside the inflatable. This is because people will easily find your spot, and they won't go running around the event space looking for the booth that offers freebies.
Make sure that your booth is decked and is as eye-catching as your inflatable arch. This way, you can blend your kiosk seamlessly with your inflatable design, allowing you to show off that your team has considered every detail of the event.
Tip #4: Practice COVID-19 Safety Protocols
Your guests will surely feel safe if they know that your team is practicing proper COVID-19 protocols. When it comes to delivering your inflatables, ensure that you speak with the manufacturer and let them know that you want a contactless delivery. Here are some COVID-19 safety tips you can follow:
Implement social distancing and safety guidelines for your staff and non-staff, such as vendors, planners, and more;
Ensure transport of your inflatable is safe and contactless and use your own pen if you need to sign any documents;
Wear protective gear and sanitize the whole inflatable before pumping it up and displaying it in your space;
The Bottom Line: Give Your Start-Up That Much-Needed Boost
Inflatables are a great way to grab attention and to make people curious about what your company has to offer. Besides having a solid team behind you to plan for the event, ensure that you're using high-quality inflatable jumpers and arches to ensure that everyone on the premises is safe and your inflatable lasts for a long time.
Why Choose Jungle Jumps?
If you're looking for one of the best inflatable manufacturers, you've come to the right place.
Jungle Jumps is a worldwide supplier of commercial-grade inflatables. We offer a wide range of inflatables that come in different sizes, designs, types, and more. Check out our inflatables today!