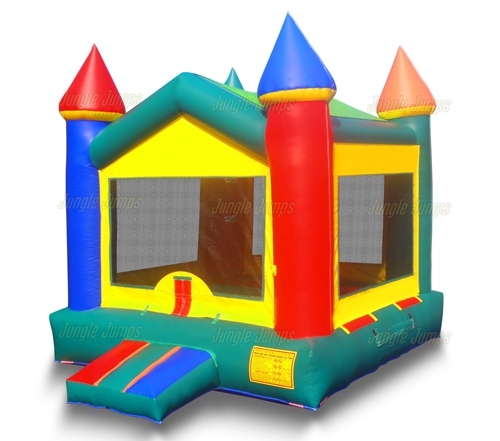 Is there anything worse than climbing into a bounce house expecting to have fun only to discover that the bounce house is absolutely filthy and disgusting inside? Unfortunately, far too many bounce house rental business owners neglects to properly take care of their bounce house units which leads to them becoming a breeding ground for bacteria. The sad thing is that it can be extremely easy to clean and sanitize the units you purchased at the commercial bounce house sale online. Here are a few tips to help make cleaning that much easier.
Step 1 – Sweep up the inside of the bounce house. In order to do this it requires that you inflate the bounce house fully. This step can be frustrating, especially if you live in a small area, which is why most experts recommend that if you're going to own a bounce house rental business you will want to make sure that you have somewhere that is easily available for you to set the units up at after they have been used. Once the unit has been inflated it is up to you to enter the unit and get rid of any loose debris. Do not be surprised to find things like hair ties, bracelets, and jewelry. If you find jewelry inside of the unit it is a good idea to contact the last renter and to explain what you found so that the property can get back to its rightful owner.
Step two – sanitize the entire unit. Once you have swept out the unit, and picked up all the loose debris, it is time to sanitize everything. There are many different types of sanitizing fluids that you can use in order to thoroughly clean and sanitize your bounce houses so it is important that you do your research to find the right solution for you. Many rental business owners use products that are used on gymnastic and wrestling mats as the solutions tend to be compatible with bounce house units and are very powerful. You will need to spray down the entire unit that you purchased at the commercial bounce house sale thoroughly, and will then need to wipe down everything. Yes, this can take a little bit of time, but the process helps you to maintain a credible business as well as a good reputation with your customers.
Summary
Article Name
Tips for Cleaning and Sanitizing Your Bounce House Units
Description
far too many bounce house rental business owners neglects to properly take care of their bounce house units which leads to them becoming a breeding ground for bacteria
Author