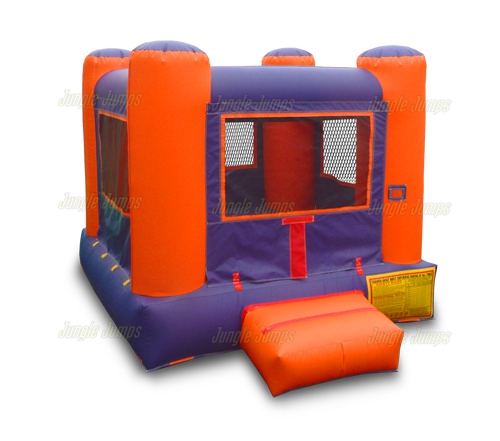 Kiddie parties are a whole lot of fun and excitement, but when you pull back the curtains, you'll see that a lot of work goes into them. You have to think about what activities you want to do, what crafts you'll pull out, what kind of food you'll have, and what games you'll play. Most importantly, you have to make sure that you keep everyone safe throughout all of this. This is why it's a good idea to plan, prepare, and ensure that you have everything ready for your guests to have a good time.
Not Your Regular House Party
An excellent idea for throwing a memorable kiddie party is planning a Bounce House party. We're all familiar with those inflatable bouncy things that you see in backyards and at events. Some even come equipped with slides, tunnels, ball pits, and other fun stuff for kids (and adults) to do. They're a great way to add some energy to your party and keep kids occupied for hours!
Now that you're excited and ready to plan your own Bounce House party, you're going to want to know where to start. Don't worry. We've prepared a list of things to focus on when you're planning this awesome party.
1. The Bounce House
You can rent a Bounce House, or you can buy your own, depending on your budget. The benefit of using a Bounce House is that they are durable and can withstand the wear and tear of lots of kids. Most Bounce Houses come with a blower and stakes so they can be secured to the ground.
You can also add a full rain cover to protect everyone from inclement weather. Don't worry if it's your first time doing this. Some rental companies also offer delivery and setup.
2. The Guest List
It's essential to keep in mind that Bounce House parties put an emphasis on being active. Kids will be running around bouncing all over the place, and you can only keep track of so many, even with the help of other parents and guardians. It's best to limit the number of guests to avoid injury and keep everyone safe.
3. The Food
You must plan your food options carefully. You want to make sure you have enough food for everyone and keep an eye on the kids' food intake. You wouldn't want to have an accident inside the Bounce House that could halt the fun.
It's best to provide snacks instead of full-on meals for when guests want to take a quick break. Lastly, have water at the ready to make sure guests stay hydrated throughout a tiring day.
4. The Attire
Dress to move and advise your guests to do the same! Kids will be running and jumping around, which means you will too. Pick clothes that aren't going to restrict your movement and that you feel comfortable in. You should be able to enjoy yourself and not worry about your clothes tripping you up. Pro tip: an extra set of clothes is almost always necessary at kiddie parties.
Let's Bounce!
Hosting Bounce House parties is a great way to celebrate with kids. Planning these parties can be a lot of fun, especially if you know where to start and how to proceed. Now that you know what to prioritize to pull off a successful Bounce House party for the kids, you'll be more effective in hosting a seamless and fun party for guests of all ages!
Plan a Bounce House party for your kids today! Get help from Jungle Jumps to provide a commercial bounce house to your guests, and have a smooth, hassle-free prep for the party.