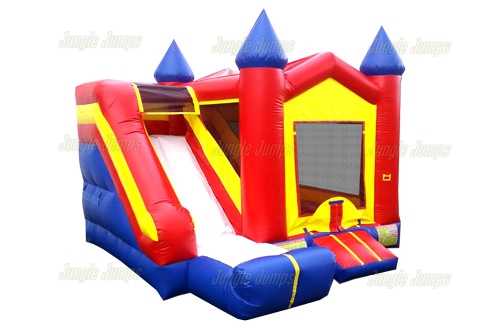 Bounce houses and commercial inflatables are an excellent opportunity for both children and adults to have fun at any event. It's a great physical activity that anyone would be willing to try because of the fun factor it offers! 
If you're in the party rental business and are planning to purchase an inflatable, then here are a few things to consider before you dive right into it:
Remember, Safety Should Be Your Priority
The safety of your customers should be of paramount importance when choosing to buy a commercial inflatable. While there are a lot of manufacturers out there, you need to do some research of your own to know which vendor offers the best quality jumpers that are both safe and durable. Looking at the safety ratings of all the products being offered should be the first thing you look for.
Check for the Quality of the Material
Along with safety comes the quality of the inflatables you're planning to purchase. 
Never compromise on quality when browsing, as defective jumpers can also compromise the safety of the users. Remember, any inflatable will be put to rigorous use once you start renting them out to customers. Prolonged use of the inflatables can cause tremendous stress to the material. 
Consider getting products made out of commercial-grade PVC tarpaulin, as they are one of the best materials being used by most manufacturers in the industry today!
Keep Track of Your Budget
Your choice of inflatables can also be affected by how much of your budget you are willing to spend on each purchase. Inflatables and commercial bounce houses are sold at varying prices depending on the product's size, material, and features. Look for a reasonable price range that doesn't compromise the quality and safety of the inflatable. 
Some commercial providers, like us here at Jungle Jumps, offer affordable packages that are more economical than buying individual units.
Consider the Capacity
As a rental business, the only way to go is to purchase only commercial-grade inflatables. Choosing a jumper made for residential use will cause a lot of concern about the safety and longevity of usage. 
Inflatables for commercial use can accommodate a larger capacity of people for a longer time. The quality and number of stitches of a commercial-grade bounce house are also significantly superior to those designed for personal and private use only.
Ask About the Warranty
Buying moonwalks, jumpers, bounce houses for rental purposes is an investment that you shouldn't take lightly. Like any sound investment for equipment, having good warranty information and a return policy would be best for you. 
Even the highest quality bounce houses won't last forever. This is where your supplier's repair and replacement warranty will come in handy. Ideally, you should look for a manufacturer offering at least three years of warranty coverage. 
Conclusion
Purchasing commercial jumpers and bounce houses for your party rental business has the potential to make it a more profitable venture. Before making a purchase, the safety and quality of the bounce houses are always the top priority. Finding a manufacturer offering commercial jumpers at reasonable prices and excellent warranty coverage will save you a lot of time and money in the long run. 
If you're in the market for inflatable jumpers for sale, Jungle Jumps is the one to call. Jungle Jumps is a worldwide supplier of commercial-grade inflatables, moonwalks, bouncy castles, and jumpers at competitive prices. We offer financing options for those interested in starting a rental business. Contact us today to take advantage of our latest offers!