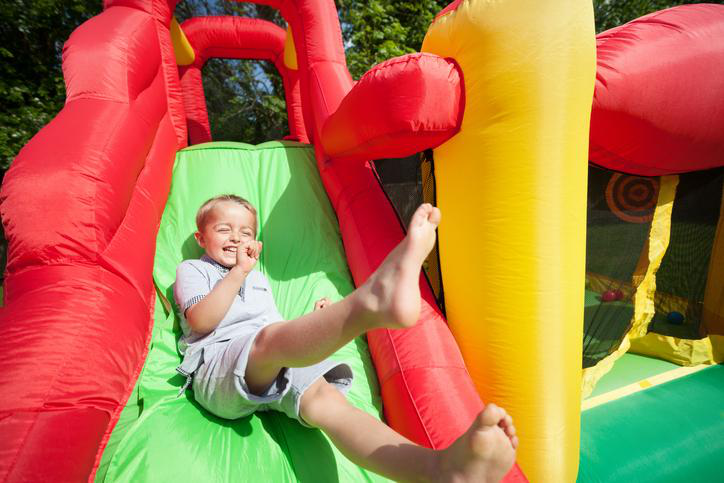 The business world branches out into various directions, with entrepreneurs taking the lead on products and services. Although heavily dictated by numbers, the business world is also home to innovators and creatives, ensuring that customers are not only given practicality but fun and entertainment. 
For this reason, people all over the world now operate bounce house rental services, offering commercial-grade inflatables for various parties and events. People support these services for a variety of reasons, including birthday parties, sporting celebrations, and even festivals. 
It provides entrepreneurs with the opportunity to become their own bosses, but as with everything business-related, the road to success is long and winding. New rental businesses can quickly fall into mistakes that interfere with progress, which is why it's important to continuously learn.
To help you avoid these pitfalls, we've curated this simple guide for you, including ways you can effectively divert the damage:
Mistake #1: Focusing too much on costs 
Inflatables come in a variety of styles and sizes, including levels of quality. More often than not, business owners find the need to focus more on costs per bounce house, rather than consider the overall quality. 
While top grade inflatables tend to cost more, bear in mind that you're paying for longevity. It's an investment that you must be willing to take, especially since such products are designed to function for years, regardless of use. Choosing cheap ones means choosing less than ideal materials, and you'll find yourself replacing them more often than necessary.
What to do: Always choose better quality upfront. In doing so, you won't shell out much on maintenance, repair, and replacement.
Mistake #2: Failing to consider your competitors 
The business landscape is always competitive, and the same goes for bounce house rentals. Failing to gauge your competition can end up costing you, as it's always important to know what landscape you're entering. You'll want to make sure that there aren't established competitors in the area, as you'll have a difficult time winning over customers. 
If you do find other competitors, make sure to look for other opportunities to thrive. You can opt to target another market, for instance, such as corporates, church gatherings, and other festivities. You'll also want to ensure that your services are highlighted, with your unique selling proposition at the forefront of all your business efforts.
Mistake #3: Letting go of marketing or advertising opportunities
The marketing world is a non-negotiable part of every business. Reaching success is almost impossible without the help of content and ads, as this is the only way to ensure you reach and attract the right customers. You'll want to partake in various platforms, including print, online, and social media. 
These platforms should be utilized in the best possible way, where your products, rates, and company background should be showcased. You'll want to create attractive visuals and compelling copy, all of which can help you build steady brand awareness. 
Work With The Best Bounce House Manufacturers
Starting an inflatable rental can be incredibly rewarding, especially since you'll now be empowered to become your own boss. Income is lucrative and the role will be fun, but keep in mind that you'll be required to have patience and determination, as well as ample knowledge to make sure you avoid the mistakes listed above at all costs!
For the best commercial inflatables for sale, Jungle Jumps has you covered. We are the worldwide and premier supplier of jumpers, dedicated to helping business owners make the most of their rentals. Invest in the right products—order from us today.