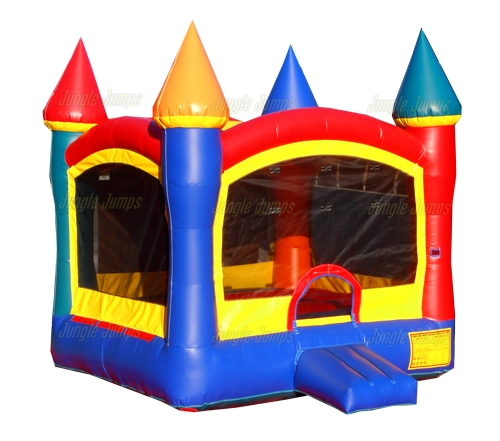 When you first start your bounce house rentals business, it's easy to be excited. You may, in fact, be so excited that you have absolutely no problem coming up with enough energy and ideas to start your business out on the right foot. Unfortunately one problem that most bounce house rentals business owners eventually come upon is running out of motivation. It's easy to be motivated when you are dealing with the excitement of starting your own business, but after a while you may find that the motivation that you once had simply is not there any longer.
There are many things that you can do in order to get your motivation back, and the first step towards getting more motivation is figuring out where your business currently stands. When is the last time you took a look at your finances? When is the last time you took a look at your website or your social media outlet? Have you talk to any previous customers to find out how they felt about your business? Quite often business owners discover if they do the simple things they start to realize exactly what point their businesses that and what things may need to be done in order to make it more profitable.
One good idea on how to get more motivation is to contact a friend or family member that you trust and to ask her out for lunch. I know, you're thinking "how can me asking a family member or friend out to lunch improve my motivation?" Quite often business owners ask their friends and family members when they first start their  bounce house rentals business for ideas and motivation. Once they have run their own business for a while, however, they tend to forget about how much help they received from those very same friends and family members and go it on their own. If your motivation is low, ask a trusted friend to lunch and discuss the business with them. Ask them for any ideas they may have and you may find that your motivation is sparked in a huge way. If you feel as though your motivation is in the toilet, take the time to look at your business in a new way and to ask a trusted friend to give you some great ideas.
Summary
Article Name
Staying Motivated for Your Bounce House Rentals Business
Description
Unfortunately one problem that most bounce house rentals business owners eventually come upon is running out of motivation. It's easy to be motivated when you are dealing with the excitement of starting your own business
Author