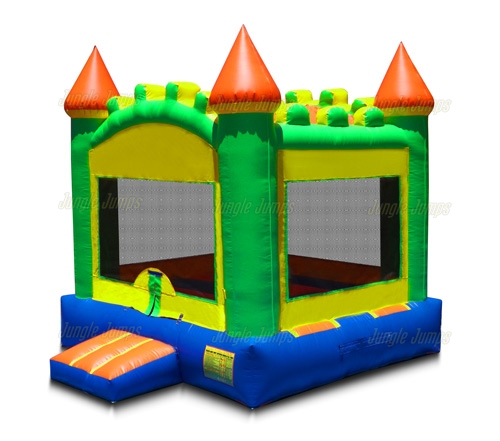 There are many ways that you can make money when you own an inflatable bounce house rental business. Unfortunately, most people believe that the only way you can earn an income from this type of business is to rent to parents who are looking to use the bounce house as entertainment for their child's birthday party. By thinking outside of the box, however, you will find that you can earn a much bigger payday while, at the same time, spreading your name.
Inflatable Play Area
When you purchased your commercial inflatable's for sale you likely had never heard of an inflatable play area. An inflatable play area is where you set up a number of different inflatable units and allow children to use them all. You may see this type of play area at a small county fair, but they are actually becoming more and more prevalent thanks to the amount of money it's possible to earn by simply setting one up. But how do you go about setting up an inflatable play area?
First, you need a location. In order to set up an inflatable play area you need to find a location that you are allowed to use. Many bounce house rental business owners look to local parks, and that can be a good idea. Once you have found a location you will be to get some permits. In order to get permits simply go to the city or town office, explain what you're going to do, and fill out the forms required. You may need to pay a fee to file these forms, and you may also need to pay a fee to use the area.
Once you have your location, and your permit, it's time to start advertising. Show pictures and videos of the commercial inflatable's for sale that you have on social media websites and advertise where you are going to be, when you're going to be there, and how much it is going to cost. Make sure you keep the cost low enough that families will believe the trip is worthwhile and high enough that you can make money as well. You may even want to make a deal with a local snacks vendor so that they can set up nearby allowing them to make money as children and their parents get hungry and thirsty using your equipment.
Summary
Article Name
Setting Up an Inflatable Play Area
Description
First, you need a location. In order to set up an inflatable play area you need to find a location that you are allowed to use. Many bounce house rental business owners look to local parks, and that can be a good idea. Once you have found a location you will be to get some permits
Author