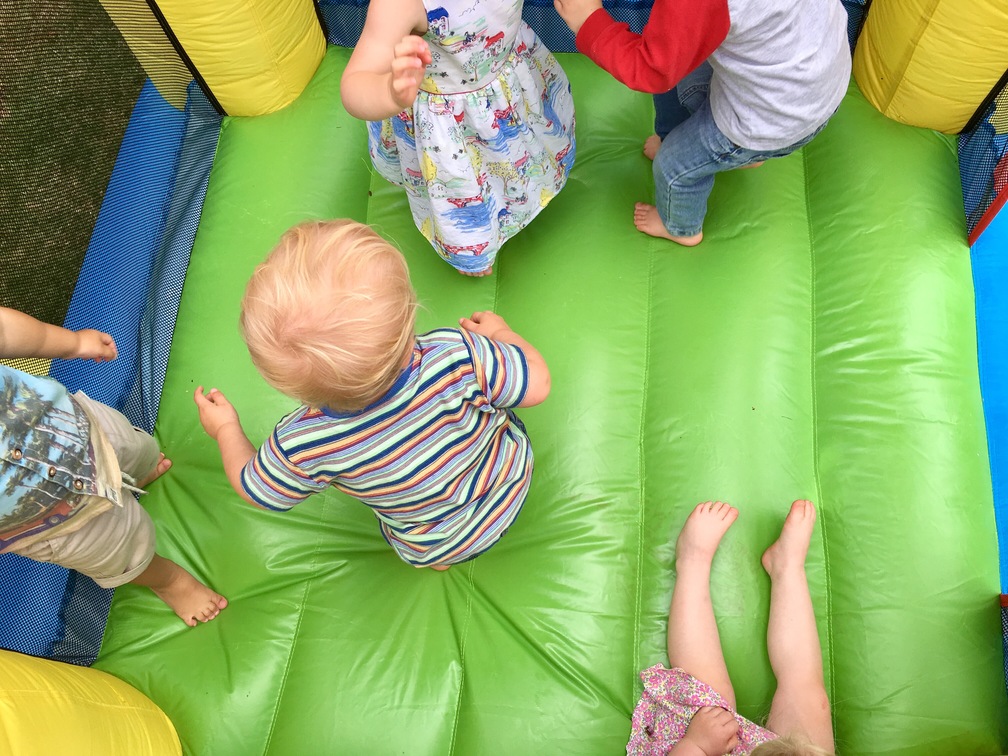 When it comes to planning a party or event—whether in an event space or in your backyard—one of the best ways to entertain your guests is by having inflatable games. 
Inflatable games are a fantastic and safe way to integrate fun into your party in many ways. Unlike the typical party games, inflatable games raise the level of familiar party games, providing you with a level playing field, hilarious surprises, friendly competition, and more.
Of course, before anything else, you need to ensure that you're getting your inflatable jumpers from a reliable source to ensure that you and your loved ones can have the best time while staying safe.
If you're curious to know more about inflatable games, keep reading. In this article, we'll share the reasons people love playing inflatable games. Let's take a look!
Reason #1: Inflatable Games are Becoming More Popular
Inflatable games have become popular for various reasons, which we will dig deeper into in the rest of the article. But truly, people have started having inflatable games at parties because it provides a variety of entertainment for people of all ages and can accommodate different types of games.
Reason #2: It Levels the Playing Field
If you're pretty competitive, you want to ensure that everyone is equally uncoordinated, no matter the athletic skill. Thankfully, with an inflatable jumper, you get to level the playing field, making competition fairer, so it's extra fun!
Reason #3: You Get to Create Hilarious Memories
Nothing is more fun than your loved ones flying down an inflatable jumper into a ball pit. And if you capture that funny moment, you're going to want to share that on social media for the laughs! So besides all the fun and games, inflatable jumpers and games allow you to create funny and unforgettable memories that are worth posting on the 'gram.
Reason #4: It Promotes Friendly Competition
There's no doubt that competition can get a bit fiery at parties, especially when it comes to corporate events. With that said, it's best to level the playing field and promote friendly competition by integrating an inflatable game. Inflatable games encourage friendly competition, allowing different participants of all ages to join in on the fun.
Reason #5: There's So Much Variety
Perhaps one of the greatest things about inflatable games is that the choices are abundant. This means that you can choose games, inflatable jumpers, and obstacles that could be perfect indoors or outdoors for your type of party, and many more.
The Bottom Line: Consider Having an Inflatable Jumper in Your Party for A Whole Lot of Fun
When planning the best and most memorable event or party, it's worth considering having an inflatable game. With inflatable games, you get to make more memories, encourage friendly competition, and integrate new forms of entertainment that could definitely leave your guests wanting more. Of course, you need to ensure that you're getting credible and high-quality inflatable jumpers to ensure safety.
How Can We Help You?
Having an inflatable jumper in your event is one of the best features you can consider for entertainment. Besides being able to jump and slide, you'll even get to choose additional features to make sure that everyone has fun during your event.
With that said, it's best to purchase or rent a jumper from reliable bounce house manufacturers like Jung Jump, who take pride in their high-quality bounce houses, keeping you and your guests safe, all while having fun.
If you're looking for a superior bounce house manufacturer, check out Jungle Jumps!