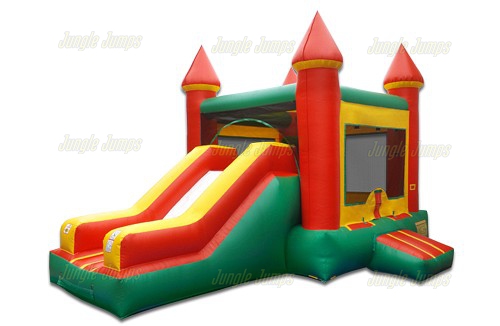 Getting into the commercial inflatable business can be a fulfilling experience. You can serve both kids and kids at heart during special events, especially during the weekends and holidays. 
While all these fun-oriented qualities are true about these well-made jumpers, it didn't become like this overnight. To ensure you know more about the origins and more specific queries about commercial inflatables, consider the following most frequently asked questions and their respective answers: 
1. Who invented the inflatable moonwalk? 
Commercial moonwalks, as the name suggests, do find their origins in space travel through its founder, John Scurlock. It was in 1959 when the first moonwalk and inflatable structure was invented to accommodate the government's projects to make covers for various enclosures. NASA took notice of his work since it simulated space-like travel on the moon. But over time, the earliest moonwalks became popular among children and adults alike due to the jumping capabilities.
As a result of the increasing demand, John Scurlock, along with his wife opened his own inflatable moonwalk business. He also developed more commercial inflatables, like the iconic Juniper Jump, which was a round structure that looked like a liberty bell. As the commercial moonwalk became more prominent, more complex structures were built, enabling more custom-made inflatable structures. 
2. What are bounce houses made of?
Bounce houses were traditionally constructed with commercial-grade PVC and either a mix of nylon or vinyl to strengthen their inflating capacity. These units were the first to make it inside the shopping malls, which were a huge hit during the '80s among young families and young children. Even some teenagers were in on the fun. As the technology developed, inflatable walls were added, then they were replaced with netted walls for further support.
Nowadays, most reputable commercial inflatables are made of high-grade vinyl and baffle material to ensure the structural integrity stays together from the outside and inside. It also needs reinforcements since most bounce houses and kid-oriented units have high impact or stress points. Through these modifications, you can be assured that your purchased inflatable is safe for use and made to last. For other related inquires, refer to our About Us section. 
3. What different activities can you do with commercial inflatables? 
Aside from the ones previously mentioned, commercial inflatables have various applications and can be arranged in particular means to enhance the overall recreational experience. For example, if you want to more summer-oriented or fun-in-the-sun activities, you can look for water slides for sale, giving your guests the means to enjoy the pool or beach.
You can also go for team-building activities or family days at school with your inflatable obstacle course. You can even have interactive marketing opportunities with customized inflatables. As you can see, whatever you have in mind, you can make it come to life in an exciting way with commercial inflatables.
Conclusion
Investing in inflatables can be something you can profit out of, especially if you have the knowledge and resources to serve different clients. Now that you know the answers to the most commonly asked questions in the industry, ensure that you stay creative and driven towards providing the most innovative, fun-filled experience to gain commercial success and positive acclaim for your business!
Are you looking for high-quality, value-for-money commercial inflatables? We at Jungle Jumps can provide you with that. We are a worldwide supplier of the best bounce houses, moonwalks, and other top-grade recreational structures for your profitable use. Take advantage of our special deals and sales today!