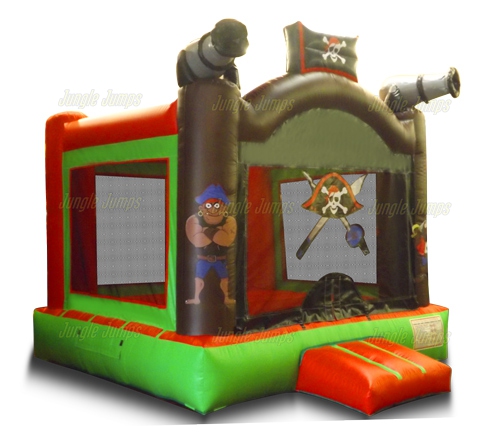 Everyone who is thinking about buying a bounce house has certain reservations. Some of these reservations raise questions about the lifespan of a bounce house, the frequency with which the jumper will be used, among others.
The quality of the bounce house and its maintenance are all factors that should affect your purchase decision. Higher-quality bounce houses, for one, can endure longer if properly maintained.
Meanwhile, the durability of a bounce house is dependent on its quality. The quality of the materials and the manufacturing techniques make all the difference. Furthermore, with bounce houses, you get what you pay for.
To help you learn more about bounce houses, here's a quick guide to help you get started:
Bounce House Types
Retail bouncy houses are the cheapest, but they are also the most dangerous. Keeping one for more than a year requires tremendous prudence. These are less expensive alternatives to the larger commercial bounce houses and are made of high-quality vinyl, similar to what you'd find in a professional bounce house.
They save money by choosing a lighter vinyl that is nonetheless of high quality. Proper storage can considerably increase the life of these items. Commercial inflatables are massive, heavy-duty structures rented as bounce houses. This is almost definitely the case with the bouncy house you're renting.
A business bounce house will benefit the consumer the most. They are, however, larger, heavier, and more expensive.
The Lifespan of a Bounce House
The quality of your new bounce house is only one factor. Various factors influence the longevity and durability of your bounce houses, such as the frequency of their use, capacity, storage, general upkeep, cleanliness, and damage repair and maintenance.
Assume you are immaculate in your performance. You purchase a vinyl crossover inflatable, keep it clean, repair any damage as soon as possible, and store it correctly. Moreover, a well-maintained bounce house will last a rental company four to six years. In taking good care of your bounce house, you prolong its life for an extended time.
Extending the Life of Your Bounce House
In light of life extension, maintenance is of utmost importance for jumpers of all kinds. Like pertaining to many things, bounce house owners should educate themselves on their equipment and how to properly use it. And a big part of knowing how to invest in a piece of equipment is to follow strict yet straightforward methods for increasing the life of your bounce house.
In safeguarding and extending the life of your bounce house, you must keep your bounce house clean regularly, deflate and store your bouncy house appropriately, and cover it with a tarp to avoid sun exposure and debris buildup. Additionally, you must repair damages as soon as possible.
Conclusion
While all these maintenance and care considerations may appear daunting on paper, it is actually relatively simple once taught, learned, and practiced. After all, it's just all about building good habits to make the most out of your investment. Without proper care, issues will only arise the more the bounce house is used.
Are you looking to buy a bounce house? Jungle Jumps is one of the largest manufacturers of commercial-grade inflatables in the United States. We take pride in delivering the highest quality of inflatables, using only the latest design and manufacturing technologies for our water slides, bounce houses, and other such commercial inflatables. Contact us today!