Bounce house businesses are all the rage these days. If you're looking to start a new small business, they can be a great way to do so. But, before you invest your time and money into being a bounce house provider, there are a few pros and cons of owning a bounce house business that you should consider.
By Jungle Jumps!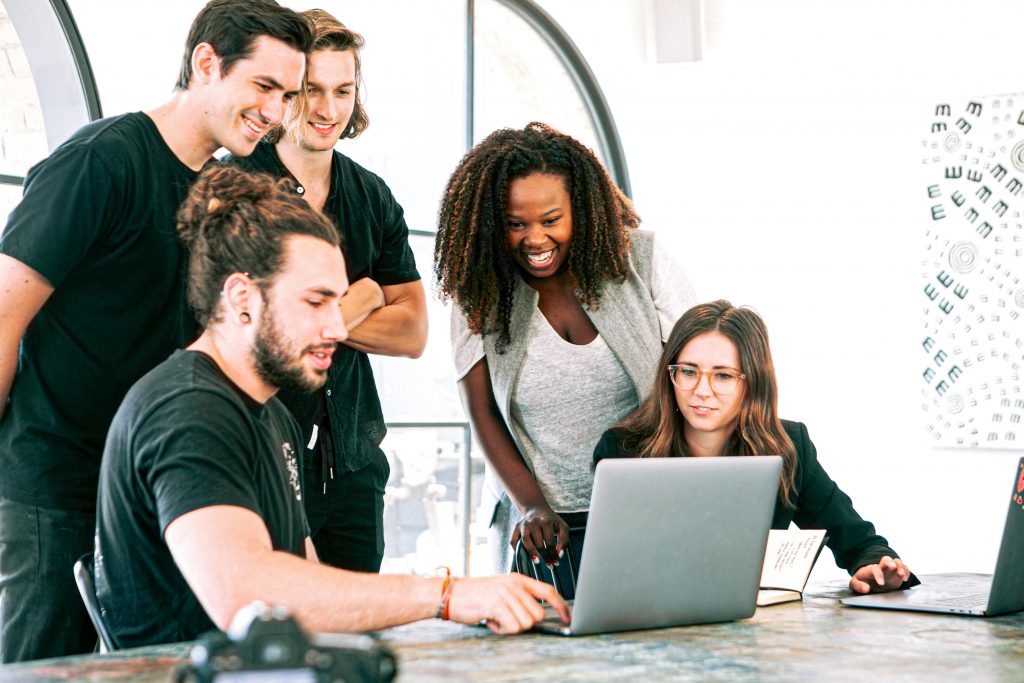 Pros:
The pros of owning a bounce house business include:
1. Low cost of entry
One of the great things about starting a bounce house business is that it's one of the lowest-cost businesses to start. There aren't any licenses or permits required, so you can save a lot by skipping out on those costs.
When it comes to startup expenses, you should plan on spending between $500 and $1,500 depending on which type of equipment and supplies you decide on. This includes:
-Bounce house equipment (bounce houses, slides, etc.)
-Carting/hauling gear like trucks and trailers (if needed)
-Other general supplies like sunscreen lotion or bubble wands/cups
2. High-profit margin
The second reason to open a bounce house business is the high-profit margin. The cost of entry into the bounce house business is relatively low, and there's a high demand for it. You can buy an inflatable bouncer for around $1,200 and make money off of it almost immediately. On top of that, you have the additional revenue from renting out your jumpers at birthday parties and other events.
3. Potential to grow
You can take it from there. You can hire employees and expand your business to multiple bounce houses, or you can grow the business beyond just renting out jumpy things. If you have a particularly good idea for an inflatable—like maybe a giant hamster ball that kids can run around in—you could purchase the rights to manufacture it and sell it on your website.
4. Flexible schedule
As a business owner, you're always going to have the option of working from home or a location of your choice. The flexibility of your schedule allows you to work around other commitments and responsibilities in your life. You don't have to put in face time at an office every day—you can make your hours!
5. Make others happy!
The best part of owning a bounce house business is the joy you get to see on children's faces. You get to spread that joy to others, which makes it even better!
While some may argue that having a bounce house business can be stressful, it's important to have an outlook on the positive side of things. Having an optimistic attitude will help you succeed in life and business.
Cons:
However, there are a few downsides to running such a business. It's important to know that the market is oversaturated with bounce house vendors, so you may have difficulty finding customers if you're not already established in your local area. The weather can also be unpredictable, which can make it difficult to plan out your schedule and decide when it's best to open up for business. Additionally, the cost of insurance and repairs will likely eat into any profits from sales.
1) The market is oversaturated
The first thing to consider is how saturated the market is. Are there plenty of other bounce house businesses? How many?
If it's a highly competitive business, you will want to be aware of what your competition is doing and where they're getting their customers from. You'll also want to see if you can make money in this particular industry before making a major investment like buying a bounce house machine.
2) Weather is unpredictable
In the bounce house business, the weather is a huge factor. The weather can directly affect your business in many ways:
If it's too hot or humid, your bounce house may not inflate properly. This could be a big problem if you're trying to deliver a bounce house to a customer who just wants to have fun with their kids—they won't be able to use it!
A customer's home might have an electrical outlet that isn't strong enough for your bounce house machine. This means that they won't be able to plug in their machine and use it as intended. These are just two of many ways that weather affects your business—but luckily for you, there are plenty of precautions you can take against these kinds of potentially disastrous situations!
3) Cost of insurance and repairs can eat into profits
In addition to the initial cost of renting or buying a bounce house, you'll also need to pay for insurance and repairs. If you're not prepared to pay for these costs, it may be better to reconsider starting your own business. Insurance is especially important because if someone gets injured while inside the bounce house due to your negligence, they could sue you for damages. In addition, if something goes wrong with an inflatable when it's outdoors—like rain or wind damage—and no one is around who can fix the issue immediately, then customers might see this as unprofessional and decide not to come back again in the future.
Some other pros and cons of owning a bounce house business
Pros:
Children love inflatables and bouncy castles, and adults do too! You'll experience different types of parties and events, meet and create new relationships with a lot of people and offer a fun/exciting service for the community. It's not a regular 9-5 boring job; it involves different activities/interactions done daily. Work hard for the busy part of the year, then relax for the slower part of the year.
Cons:
Rolling up wet inflatables. Rolling up dry inflatables. Rolling down dry inflatables. Repairing small holes and tears in inflatables. Repairing large holes in inflatables. Dealing with the aftermath of the units when an event is over. Some customers are harder to satisfy than others. Not planning a slow season correctly will lead to overstressing.
Jungle Jumps is a specialized company!
Jungle Jumps is a manufacturer of commercial-grade inflatables, including water slides and bounce houses. Our headquarters and 24,000 square feet manufacturing facility are in Pacoima, California. We have full-time graphic and product designers on site who utilize the latest design and manufacturing technologies in constructing our products. We take pride in our quality, using only the best materials and construction practices to deliver these high-quality inflatables to you.