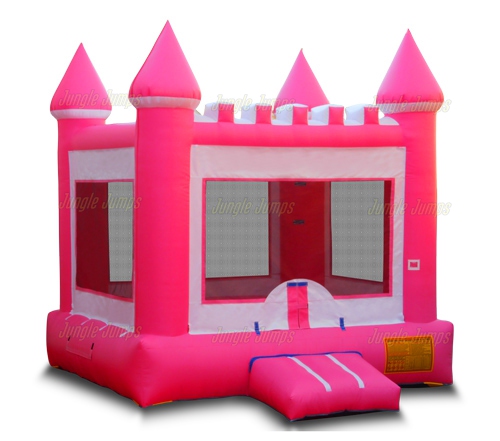 Bounce houses are a lot of fun to have. They are great whether you keep them stored and ready for family gatherings and celebrations or you are using them for team-building in a corporate setting. This is why they're a timeless investment that caters to all kinds of clients. However, even if you use high-quality inflatables, they can still accrue some damage depending on your use.
If you are unfortunately dealing with the misfortune of a ripped or torn portion in your bounce house, know that there are ways to remedy the situation. You just need a vinyl repair kit and some time on your hands. There are different types of inflatables for sale, but these steps should generally work for any kind:
1. Remove Air from the Inflatable
The first thing you need to do before you even try to repair the damage is to remove the air from your inflatable. This will keep the area easier to work on without the threat of puncture. It will also ensure that there are no sharp edges, which can lead to further damage or injury.
Simply start deflating your inflatable and unroll it to get all the air out.
2. Clean the Inflatable
Once it is completely deflated, you will want to clean your inflatable. You will first need to ensure that the area is clean before you can start working on putting a patch. Thoroughly clean the affected area and surrounding zones with a vacuum and then a wipe-down with disinfectant cleaning solution.
Make sure everything is dry before creating or applying your patch.
3. Create Your Patch
If you have purchased your bounce house from a company that sells inflatables exclusively, you may have received a repair kit with your purchase. If you are missing these materials, you can purchase a patching kit from a craft store or an online retailer.
Mark the area where your patch will go, then start cutting a circle of the vinyl patch material. This will be glued on top of the affected area with some room to overlap. Keep in mind that rounded edges are better for long-term maintenance.
4. Apply It With Some Vinyl Cement
Now, it's time to stick the patch on. Glue won't always be reliable, so use vinyl cement to do this. Spread thin layers on both the patch and the area you are repairing. Make sure you place it firmly, without letting any loose areas or bubbles form. Apply pressure for a few minutes to seal it.
If you want to be extra secure, you can use a seam roller to ensure a sturdy application.
Final Thoughts
The above steps are a surefire fix, but you can also use repair tape for quick repairs if you just need to patch up your bounce house purchase as soon as possible. The quick method, though, will only work as a temporary solution.
Very long tears and ruined seams will require a sewing kit on top of the patching process. It may seem rather complicated, but it can save you a lot on repair costs. The good thing to know is that damage on your inflatables doesn't automatically mean that all hope is lost.
Looking for commercial-grade inflatables for sale? Jungle Jumps has a wide collection of inflatable goods of all sizes and themes. Order now and enjoy a three-year warranty, lifetime support, and worldwide shipping.