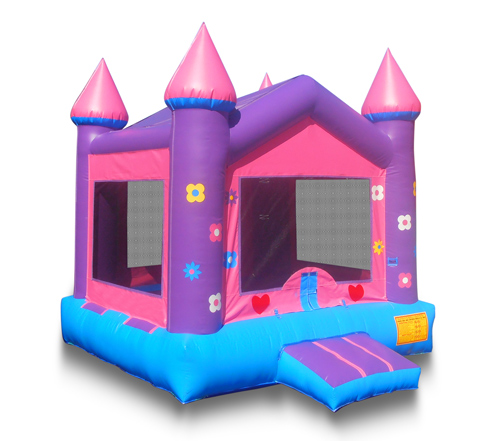 When trying to pick a bounce house, you might constantly wonder whether a traditional bounce house will suffice or if extra features such as a slide are needed. While simply going for the extras might always seem like a logical path to take, this isn't always the case. Not everyone needs a combo bounce house, and not everyone is satisfied with a traditional bounce house. Sure, a bounce house with more features generally means more fun, but "fun" isn't the only factor to be considered when picking a bounce house.
With that in mind, which one should you pick? Are you better off with a combo bounce house, or is a regular bounce house okay? Let's figure that out by asking three questions:
Question 1. What is your budget?
Buying a bounce house is like buying a home: the more features it offers, the more expensive it gets. A combo bounce house offering things like slides will almost always cost more than a traditional bounce house. As such, when picking a bounce house, you must first and always consider your budget. Your budget will determine what you can and cannot afford, and it will heavily affect your purchase decision.
That being said, if you are going for large commercial inflatables with extra features on them, be prepared to pay extra. However, if cared for properly, they can last incredibly long, meaning that the bounce house should essentially last forever if all things go well. Of course, if you do not have the money for such large inflatables, then forego the features and opt for standard bounce houses. While you might wish that your bounce house had more features, it is at least something that you can realistically afford.
Question 2. Who is your audience?
Another factor to consider when picking between a combo bounce house versus a regular bounce house is the people who will use the bounce house. If you are looking for a bounce house for younger kids, the combo bounce house will work well. Older individuals like preteens, teens, and even adults wouldn't mind traditional bounce houses.
From that statement, it might seem that the older your audience, the better you're off with a traditional bounce house. That's true to a certain extent, but of course, offering slides and the like is still good fun. Again, consider your budget and audience, and don't forget to consider the next factor: space.
Question 3. How much space do you have?
No matter how big you want your inflatables to be, you cannot use them if they cannot fit the space you want them to be in. Remember, the more features a bounce house has, the bigger it will physically be. They will also be a lot taller, and as such, if you want to invest in a combo bounce house, you need a room that's large and tall enough to accommodate. If you have minimal space, you will have little to no choice but to opt for a regular bounce house.
Conclusion
At the end of the day, when picking a bounce house, consider the three factors above. Consider the price, space, and target audience to determine the right bounce house for your needs. Generally, if you are looking for a bounce house meant for kids that will last you for many years, look for a combo bounce house. If you are looking for something that older kids and even adults can enjoy, a regular bounce house will suffice! Regardless of which you pick, however, only purchase bounce houses from reliable and trustworthy manufacturers. This way, you get to enjoy a high-quality and reliable bounce house that will guarantee fun and a high return on investment!
Jungle Jumps is a worldwide supplier of commercial-grade inflatables, offering a large variety of inflatables to meet any inflatable-related needs. Reach out to us today and purchase the bounce house you require!