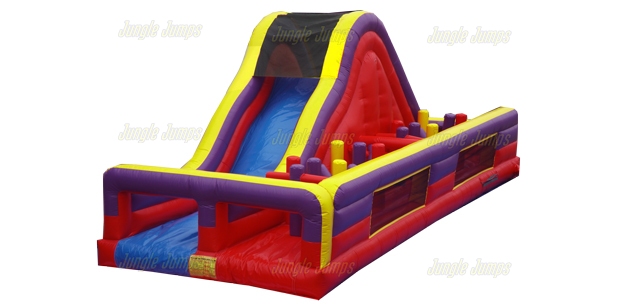 No other event can ever beat an indoor bounce house party. It's fun, exciting, and a purely wholesome activity that is perfect for the whole family. Indeed, bounce house parties are the best! You can have them on your kid's birthdays, family reunions, and even as a gift whenever your kids get straight A+'s in their exams.
Bounce house parties aren't easy to organize, however. While it may look simple to inflate a bounce house and call it a day, different factors will come into play when having one indoors.
If you're unsure of these conditions, fret not—we've listed down a couple of them for your reference.
1. The Size of the Bounce House
The size of the bounce house also has something to do with the venue of the event. If you're going to rent out a vast space that can accommodate massive amounts of people, then you can go for one of those castle bounce houses with multiple sections. However, if you only have a smaller space within your reach, you may go for a mini bounce house with a simple design.
The good news is that bounce houses come in many forms and sizes, so you will still have options to choose from regardless of your space.
2. The Amenities at the Party
Don't forget about the other deliverables when organizing an indoor party, as this will also affect the free space you have for the bounce house. You need to have tables, chairs, an audio-visual system for the DJ, and the receiving area for the guests.
You wouldn't want to cram everyone in a single spot due to the lack of space, and neither would you like a disorganized venue. Coordinate with the rental owner and get a preview of the place before you even begin to set up the whole bounce house.
3. The Overhead Clearance of the Bounce House
Suppose that you were able to find a vast space for the party. Your job isn't over yet, as you also have to consider the height of the whole venue. Bounce houses require overhead clearance, meaning that the kids playing in them shouldn't encounter the risk of bumping their heads on the ceiling due to a lack of vertical space.
This may not be a problem if your chosen bounce house is somewhat low, but don't expect most of them to have that type of feature. Remember that when it comes to such amenities, the higher, the better.
4. The Anchors of the Bounce House
Once you've already found a spot where the space is high and wide, it may be time to set up the whole bounce house. However, you shouldn't forget to anchor it in place as well. There is a tendency for the whole thing to move around whenever the kids are playing, resulting in unnecessary accidents and broken pieces of furniture.
You may use multiple sandbags to anchor them in place, as you wouldn't be able to tag them down by stakes since indoor areas are made of solid floors.
Conclusion
Organizing an indoor bounce house party may not be easy, but that doesn't mean that they are impossible to achieve. By knowing the different factors to consider and by following some of our tips above, you are on your way to making an unforgettable event that your kids will greatly appreciate for a long time.
You may be searching for a company that sells high-quality commercial inflatables for your event. Jungle Jumps is a worldwide supplier of commercial-grade inflatables, coming in a variety of shapes and dimensions. Reach out to us today!