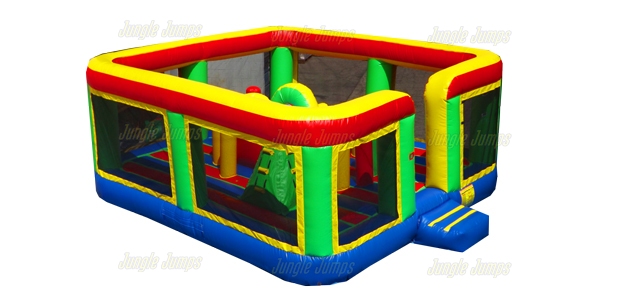 Educating your child goes further than making sure they do their homework every day. There are so many interactive learning opportunities out there that can help your little one develop skills they can't get from books—and obstacle courses are the perfect example. Because obstacle courses come with varying difficulty levels, toddlers, children, and young adults can all benefit from obstacle courses.
Aside from how fun they are and how they can be a fantastic bonding experience, here are the unique developmental benefits that come with obstacle courses.
1. Improves Problem-Solving Skills
Because obstacle courses involve something to accomplish, the children will face problems that they have to solve. Every time they encounter something to achieve, they will be able to apply various tactics to see which one will work and which attempts will fail.
Sometimes, children will experience continuous failures, which will teach them to ask for help from their peers or older people. If their strategies don't work, the children can discover the value of teamwork and collaboration to complete the challenges they encounter.
2. Enhances Strength and Balance
Obstacle courses also offer children opportunities for active play. Different activities work on various muscle groups, so your kid can encounter a complete physical training session without even noticing that they're exercising!
Aside from developing strength, obstacle courses teach children to balance. They become more alert and in control of their bodies, avoiding injuries while they are playing. Eventually, children will also earn the value of fitness.
3. Educates through Sensory Data
A valuable learning experience that helps children is different sensory experiences, and they can learn that through obstacle course challenges. For instance, they encounter up and down, side to side, and rotation movements. By becoming more aware of the senses, children learn how to adapt and react, which are essential in helping them learn about coordination and motor skills.
4. Develops Motor Preparation
Motor preparation is the ability to place memory and sequencing into actions. It comes after the children understand what they need to do so that they can work on taking action. They would know how physical activities work, and the longer they use obstacle courses, the more they will be able to use their skills.
5. Sharpens Memory
By using obstacle courses, children also develop their memory. They will refine their skills if you ask them to remember and complete tasks with increasing difficulty. As they develop their ability to recall the things they see and experience, they will sharpen their minds. Not only do obstacle courses boost their memory, but they also help kids understand how to sequence events or how to do things step by step.
Final Thoughts
Though obstacle courses are made famous for how fun and exciting they are, they bring physical and mental benefits to the people who love to use them. As children jump, run, and climb around, they also help sharpen the mind and help you become the best you can be.
If you want a safer obstacle course experience for your children, you can purchase a bounce house from Jungle Jumps. We offer interactive commercial inflatables—from bounce houses, obstacle courses, playgrounds, slides, and combos. As the leading inflatable manufacturer in the US, you can expect commercial-grade quality in all of our products. Explore and shop now!