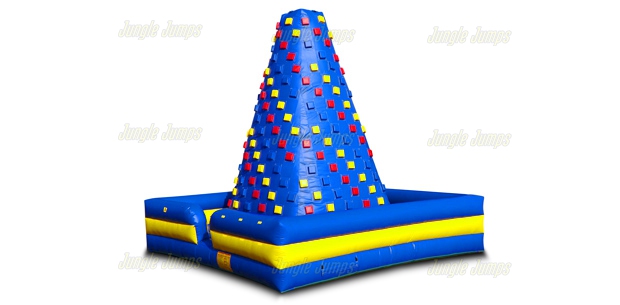 Regulations affecting the inflatable industry are continuously changing from state to state. Many times these changes to state legislature are driven by inflatable accidents resulting from misuse or the result of unsafe equipment being used. The majority of major inflatable accidents are the result of improper anchoring, high winds, and lack of appropriate supervision.
Currently inflatable regulations remain left up to the state legislature where the business is operating in, creating plenty of room for differences from state to state. The dilemma in this structure for the states is the never-ending manpower demands and cost for inspectors to keep up with this growing industry. Many states even today are without legislature or regulations affecting the inflatable industry.
Some of the types of regulations currently undergoing the legislature process in some states would require inflatables to be monitored by an attendant at all time. This type of industry regulation could have a significant effect on an inflatable rental company's profitability, necessitating this to be passed on to their customers as a price hike, due to a greatly increased employment cost.
To prevent inflatable accidents the Consumer Product Safety Commission has cautioned that inflatable operators should always anchor inflatables as per the manufacturer's requirements, and larger rides such as slides should have two operators, and weight limits should also be monitored closely. However, currently in many states this is not a requirement. If this is the law in the state that you operate your business, in some cases you may be able to request an exemption for an indoor inflatable center. These laws have been put into effect primarily to regulate outdoor inflatable rentals.
Many states are also passing additional regulation for the inflatable industry pertaining to the flammability and lead content of inflatable products. Jungle Jumps has always, and continues to, build and certify all of our products. Our inflatable vinyl has never been flammable and the lead content is eliminated in our products.
As a result of the growing problem of varying inflatable regulations from state to state and the lack of industry-wide standards, a group of inflatable operators has formed an association, The Responsible Operators of Amusement Rentals. This group promotes inflatable safety, and develops guidelines and training programs for the industry. You can view more information on this organization at http://www.roarusa.net/.
Inflatable businesses practicing unsafe, and even dangerous, operations put everyone in the inflatable industry at risk. Because of this a moderate level of inflatable regulations for every state is beneficial to our industry and ultimately to your business. Following the necessary inspection and safety regulations will lead to fewer accidents occurring.
If as an industry we are able to pass legislature making the laws pertaining to inflatables the same across all states, this will simplify the process of staying up to code regardless of where your business operates.
At Jungle Jumps we would like to hear your opinion on federal requirements affecting the inflatable industry.
Summary
Article Name
Inflatable Regulations by State
Description
Regulations affecting the inflatable industry are continuously changing from state to state.
Author