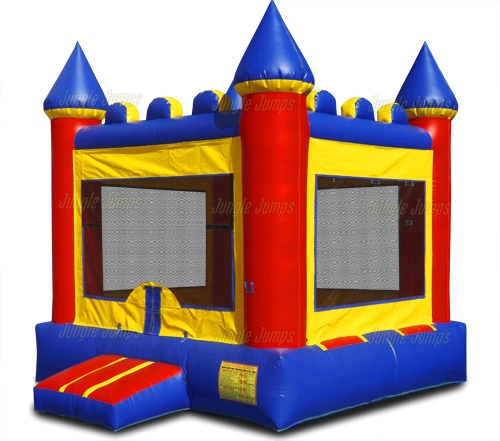 Entertainment is crucial to most events—they ensure that guests have the best time, encouraging them to engage better with others and have an overall light and fun atmosphere all around. When your guests have more fun, the better the event's energy will be, and the more positive the mood will be!
When it comes to turning up the fun at events, there's nothing better than renting a bounce house! Although this may not be first on your list in event entertainment, you won't regret renting one once you learn about its many benefits.
Read on below to find out why a commercial bounce house is a perfect addition to your event:
1. They Provide Entertainment at Low Cost
Unfortunately, most entertainment services for events are expensive. Although game machines, musicians, and carnival food sound like a good idea, you shouldn't go over your budget at the cost of keeping guests happy. If you have a tight budget but want to make your event as fun as possible, why not consider renting a commercial bounce house?
With a commercial bounce house, anyone can enjoy playing in it at any time they like. Since all you have to do is inflate the bounce house, you also save time on preparation. After the event, simply return the bounce house to the manufacturer, making for a daily easy task from prep to the event's conclusion.
2. They Lessen Your Responsibilities
Event planning is a massive undertaking, regardless of the type of event you're preparing for. While events are fun, organizing them is far from a dream—you have to constantly stay on top of a mountain of responsibilities while the pressure of holding a successful event looms over your head.
If you've been handling countless responsibilities related to the forthcoming event, a commercial bounce house can help you ease your burden! Unlike other forms of entertainment that involve a lot of planning and preparation on top of the expensive cost, bounce houses only involve easy and fast preparation.
After the event, just deflate the bounce house and return it, easy as pie! If you want enough entertainment for all guests, you can mix things up and rent two or more bounce houses with different colors and designs. Given the number of bounce house manufacturers on the market, you'll indeed find the best bounce house for your event!
3. They Are Weatherproof
Holding events outdoors is pleasant, but they can be pretty stressful when you're the organizer because of the weather's unpredictability. Although the weather forecast provides a good idea of what to expect on the day of the event, you can never be too sure about the weather conditions on the day itself.
To ensure the success of your event, you must have a plan B—make sure to set up a tent and other measures so that guests will have fun, whether rain or shine.
Conclusion
A commercial bounce house is undoubtedly a wonderful addition to almost any event! Given its low cost and effortless setup, what's not to love about bounce houses? As long as you rent a bounce house from a reputable manufacturer, you'll surely have an unforgettable event that you and your guests will enjoy!
If you're looking for the best commercial bounce house for your event, we at Jungle Jumps have just what you need! As one of the largest manufacturers of commercial-grade inflatables in the United States, Jungle Jumps utilizes the latest design and manufacturing technologies in constructing the highest quality commercial-grade inflatables. Browse our products today!