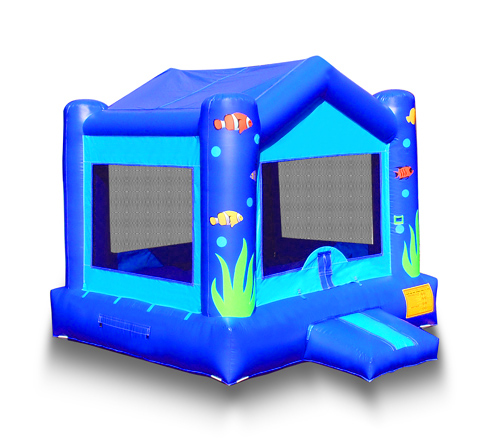 One thing that all children undoubtedly enjoy is a bounce house. They get to play with gravity by jumping around in a safe environment, getting some exercise, and having a lot of fun with their friends. Bounce houses are so enjoyable that many adults take up the chance to join in the fun, too!
Bounce houses have many hidden benefits beyond being a reliable source of entertainment for children. They're great for social gatherings and outdoor parties and teach children many different skills. Here are some of the many benefits of bounce houses:
1. They Teach Children to Be Sociable
While bounce houses can be enjoyed by yourself, they're best when shared with many other people. Children get to socialize with others, make new friends, and have even more fun by playing together. The brief friendship sparked with former strangers will prepare them for various social interactions when they get older, teaching them more about social cues in different settings.
2. They Encourage Using Your Imagination
Bounce houses feature different environments that can activate your child's imagination and encourage them to explore the vibrant worlds living in their heads. Taking advantage of the momentum in a bounce house, children can play around and try new roles in make-believe, experiment with new games, and do much more than simply bounce around in one spot.
3. They Promote Physical Activity
Jumping around in a bounce house is physically taxing for both children and adults, tiring out everyone within a few hours. It's a great way to provide children with a memorable afternoon of fun while keeping them fit.
However, bounce houses offer much more than an opportunity to exercise. They teach balance, as you'll have to learn how to stabilize yourself the moment you try to enter a bounce house. It will also teach them planning and strategizing to help them navigate what is essentially a large, moving obstacle course, full of people and motion that is difficult to predict.
It will also teach your child to react quickly, as they will soon learn that they cannot move slowly to get around. The environment in a bounce house is constantly changing, which means they need to know how to avoid falling or crashing into another child.
How to Choose the Best Bounce House for an Event
Bounce houses are a great way to encourage children to spend time outdoors and away from their devices. Many of these bounce houses feature slides, obstacles, and other courses that provide various kinds of entertainment fit for different events.
The best way to decide on a bounce house for a particular event is to consider the size. Be sure to measure the space the bounce house will occupy, as you'll want to ensure a proper fit. You will also have to account for the bounce house's weight and number restrictions to minimize instances of injuries, as safety is the utmost priority.
It is also essential to consider the costs of the bounce house. Getting one from a reputable provider will ensure that you get a good, safe bounce house that your guests will undoubtedly enjoy. Remember that an expensive bounce house does not mean you're getting a high-quality item.
Conclusion
Bounce houses can be used indoors or outdoors and are the perfect way for your child to have fun while getting some physical activity. With their many benefits, they're a great addition to any gathering or event.
Jungle Jumps is a worldwide supplier of commercial bounce houses and other inflatables, like jumpers and moonwalks. We sell panels, customized inflatables, and different combos that are perfect for wet and dry environments. Call us today to learn more about our products!