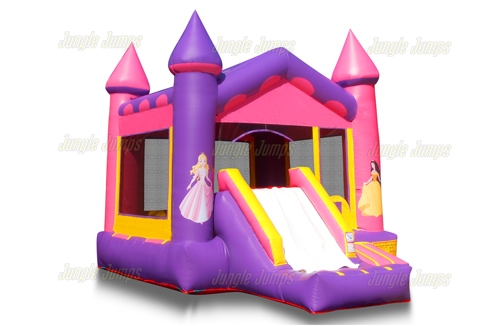 Many people don't know that bounce houses may require a ton of energy. This is because the inflatables blower needs electricity to consistently pump air into the unit the whole time the house is being used. However, other cases where the bounce house is small enough to be inflated once and sealed.
Depending on the size of your bounce house, you may need more or less energy to charge your motors. However, many people are unaware of how much electric usage it requires, especially when you'll need to constantly blow air into the unit for hours.
When you speak to credible bounce house manufacturers such as Jungle Jump, they can give you specific details on how much energy a specific inflatable house may need, allowing you to compute the cost of the bounce house per hour or for the whole day.
If you're curious to know how to calculate your bounce house's electric usage, read on. Here's everything you need to know about it:
How Much Electricity Do Bounce Houses Use?
Most bounce houses with blowers have 115 volts and are rated between seven to 14 amps. If you're using an inflatable with a 2HP 14 amp blower, you may max out a 15 amp breaker, increasing your risk of tripped breakers all day long.
This is why it's important to take note of the different sizes of bounce house blowers. 1HP blowers are mostly found in smaller bounce houses, 1.5HP blowers are used for medium-sized or combo inflatable houses, and 2HP blowers are found in larger, obstacle-course bounce houses.
Essentially, larger bounce houses will require more air pushed into the unit to stay inflated. With that, a bigger bounce house may require a bunch of blowers to get the right amount of air inside for it to be safe and usable.
When it comes to costs, a small 1HP blower can cost about $0.13 per hour, a 1.5HP blower may cost $0.15 per hour, and finally, a 2HP blower can cost about $.022 per hour. So basically, the cost to run a bounce house is about $1.28 a day.
Do I Need to Plug My Bounce House?
Unless you're dealing with a small bounce house that doesn't need air to constantly pump through the unit and can easily be sealed, then yes, you need to plug your bounce house.
Bounce houses need to be plugged in for you to inflate them. Besides that, it needs to run through continuous power to ensure the bounce house is ready to use throughout the day.
When you buy an inflatable from a reliable bounce house manufacturer, you'll notice that it'll come with a blower rated at 115 volts. You can plug this blower into your home's electrical unit, but if a plug is unavailable, you can use a generator that produces the right voltage.
The Bottom Line: Knowing Your Bounce House's Electrical Requirement Can Help Your Guests Have a Smoother Bounce House Experience
Electricity plays a huge role when it comes to inflating bounce houses. And when you're dealing with large bounce houses, it's best to understand how much energy it requires for it to operate safely and efficiently.
With that being said, it's a good idea to buy your inflatable houses from credible bounce house manufacturers so they can give you the right information, instructions, and best quality inflatables that are safe for your use.
Where Can I Find Bounce Houses?
Jungle Jumps is one of the best worldwide suppliers of commercial-grade inflatables. So whether you need one for your event or want to buy one for home use, we got you covered.
Check out our products and buy a bounce house from the best bounce house manufacturer today!