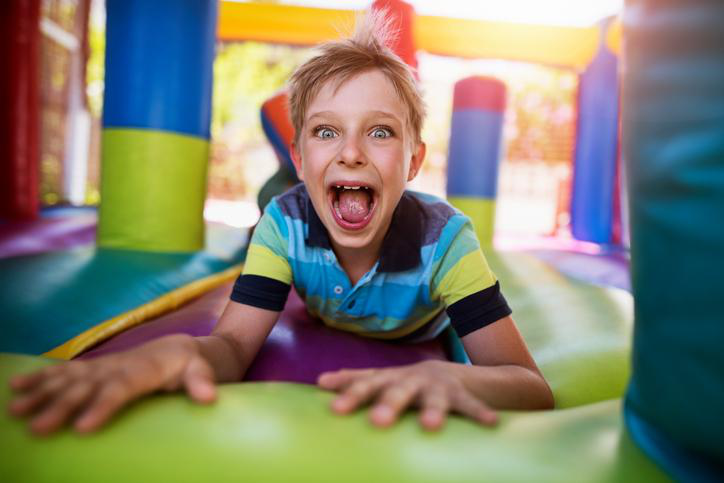 So, you have seen a commercial bounce house from an event you've attended, and you've seen what a hit it was. You're considering investing in a few and starting a rental business. Now the most important question you want to ask before you proceed with your new business venture is this – how can you make sure that the bounce houses you'll rent to customers are safe?
This is a question that not only people planning to start a bounce house rental business ask but also parents whose kids are asking to rent one want to know the answer to. In this post, Jungle Jumps, a trusted supplier of the highest quality bounce houses, shares some tips on how you can ensure that bounce houses are safe for use by children and adults alike:
How to Ensure Your Bounce House Is Safe
Start With a Proper Set-Up of Inflatables
It is crucial that bounce houses are set up correctly, mainly because they are now available to people who are not from an entertainment company. Also, all entertainment companies may have new hires who need to be properly trained to set up the bounce houses correctly.
Here's how it should be done:
30- to 40-inch heavy-duty metal stakes are necessary to secure the inflatable, and anchors should be set every five feet. Sandbags can then be used to add to the anchors to ensure that the bounce house is secured firmly to the ground.
As you may know, wind conditions play a significant role in whether or not an inflatable should be set up. If the wind reaches 25mph, it's time to stop using the bounce house. But how do you know precisely if the wind is blowing too hard? A good indication is if your clothes are fluttering about like a flag.
Check Before Allowing Use of the Bounce House
Before you let anyone use the bounce house, it's essential to ensure that there's an adult supervising. Double-check the anchors and the sandbags. Remind your staff or the clients of the maximum number of children allowed in the bounce house at the same time. Also, make sure that the wind is not too strong to make the use of the bounce house unsafe.
Do One Final Check Before Kids Enter the Bounce House
Whether you are the bounce house rental owner or a client, you need to have a final checklist before allowing each child into the bounce house:
· Make sure the child is old enough.
· Make sure that the child doesn't have a drink, snack, candy, or gum with them.
· Check the child's clothing for pins or anything that could cause injury.
· Ensure that each child removes their shoes and has socks on.
· Check with the other parents if there's any medical issue that could make it dangerous for the child to be in the bounce house.
Establish Rules for Children
It's a great idea to have a mini orientation for the children before allowing them into the bounce house. Then, you should also have a huge sign with these rules so every child can read them before jumping:
· No pushing or pulling.
· No wrestling.
· No sharp objects and toys in the pockets.
· No shoes in the bounce house.
· No food, drinks, or treats in the bounce house.
· No roughhousing.
Of course, these are children and they're likely going to break a few of these rules. That's why it's important that there's always an adult supervising the children and ensuring that the rules are followed for their safety.
Conclusion
With a business like a commercial inflatable bounce house rental that caters mostly to children, safety is of utmost importance. You cannot take the safety of your customers and their guests lightly. Make sure that the clients understand this, too, because it will ultimately be your responsibility should anything happen.
By following the tips mentioned above, you can ensure that the bounce houses you're renting out are safe and so are the kids (or adults) using them. Of course, it's important that you have premium quality commercial inflatables, too.
Jungle Jumps is the leading worldwide supplier of commercial bounce houses. Check out our wide array of inflatables that will be perfect for your business!