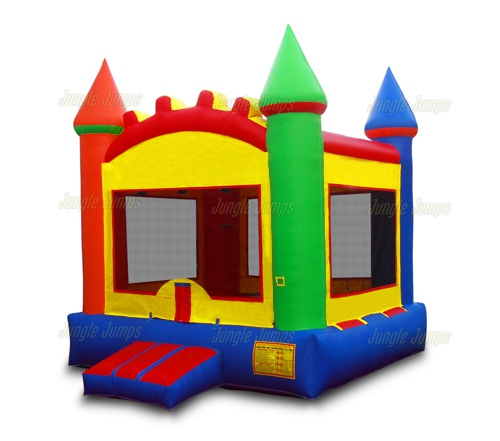 Finding the money necessary in order to be able to start your own bounce house rental business can be tricky, especially if you are not already independently wealthy. Believe it or not the vast majority of people who start a bounce house rental businesses work for other companies. They start their business on the side in hopes that they can build a large enough that it can eventually become the majority of their income. But finding the money to start the business is tricky. One way to purchase a jump house for sale that you have seen is to get a loan. But how do you know you're getting the right loan for you?
Firstly, it is important that you talk to any current lender you are already working with. Lenders who know your history tend to be much more willing to work with you and to get you an interest rate that you will enjoy. Not only that, many times you can combine any current debts you already go to the company into this new debt which can actually save you a great deal of money in the long run.
If you are not working with any lenders, or you are not happy with your current lender, it is time to seek out a new lender. Look, first, for customer satisfaction. Even if you find a bank or lending company that is willing to offer you an amazing deal you will find that the small amount of interest you will have to pay back does not justify terrible customer service you will receive. Make sure you look first and foremost for a company that has a great reputation, especially if you want to make sure that you have much less stress should something unseen happen for your business.
Also, make sure you speak with your friends and family and ask them if they have any recommendations about any banks or lending companies you should work with. Quite often you'll find that friends and family have great recommendations that can help you to find yourself working with a wonderful lender who understands why you want to purchase a jump house for sale and where you plan on your business going.
Summary
Article Name
Getting a Loan for a Jump House for Sale
Description
Finding the money necessary in order to be able to start your own bounce house rental business can be tricky, especially if you are not already independently wealthy
Author