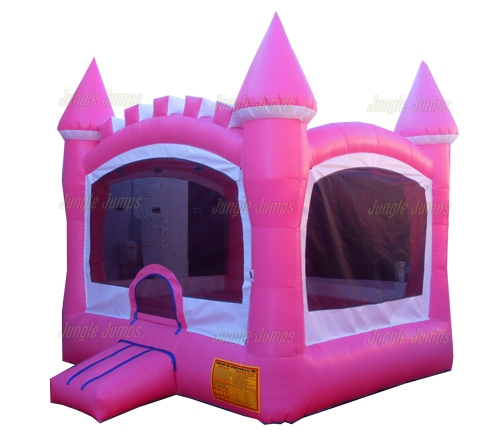 Kids love going to parties. They are full of energy when they are with their friends, especially when games and fun activities are involved. It is an incredible sight to see children in an environment where they feel free to have the best time with their companions. From birthdays to traditional parties, it's always great to consider how kids will have their own fun and make these times memorable to them.
Speaking of parties, party rental businesses are now becoming trendy for events like this. Companies developed and used inflatable obstacles to improve the kids' experience when playing. Bounce houses come in various sizes, shapes, and types, so there is a lot for you to check out.
These inflatables will surely give kids a more imaginative and interactive take on jumping and moving around. They also make having a party rental business exciting. If you are considering starting one, read on and know more about this possible endeavor.
An Innovative Take on Inflatables
Inflatables come in many forms. Examples of unique features for these inflatables are obstacle courses, interactive games, slides, arches, huge balloons, movie screens, and more. Companies have now taken time to build inflatables with enhanced looks and components to catch the attention of partygoers more.
In turn, party rental businesses using inflatables have boomed. In an attempt to liven up parties more, business owners have offered them for party organizers. They are indeed a great addition to fun events.
Giant inflatables for parties can be costly, but it can be fairly argued that they are worth it. Some of them even give you a discount when you purchase wholesale. Investing in them and renting them out for lengthy periods can boost income on your part. There is considerable demand in the market for these inflatables, so now is an excellent time to start a business like this.
Check out these examples of inflatables that are well-beloved by kids.
1. Princess Castle II
This inflatable is a very popular choice for kids and families. It makes the fairy tale dream come to life where children of various ages can enjoy it. It is made with tough, durable material matched with bright colors, making it a well-liked choice among parents and party organizers.
The bounce house is decorated with what you would expect from a beautiful castle for a princess. You will see printed flowers, inflatable turrets, and a candy-striped roofline. It also features an entrance and exit ramp that leads to the exterior area, and it comes with mesh-covered openings for an open-air feeling.
2. Water Slide, Slide N Slip
Kids love it when the inflatables they are on are huge, colorful, and interactive. The Water Slide and Slide N Slip inflatables offer all of these. They make it even more exciting for the children because they feature water-themed designs and activities.
These include inflatable tents, inflatable water games, cartoon inflatables, inflatable advertising balloons, and more. There is a wide range of options kids can choose from, making these bounce houses very kid-friendly and fun to have at parties.
Conclusion
It's always a delight to see children having the time of their lives at parties. It's a rewarding sight for parents and families, making events memorable and worthwhile. Consider starting a party rental business now, and you might love the outcome.
Do you need inflatables for your next get-together? Turn to Jungle Jumps. We are a worldwide supplier of commercial-grade inflatables, perfect for parties. Check out our products today!