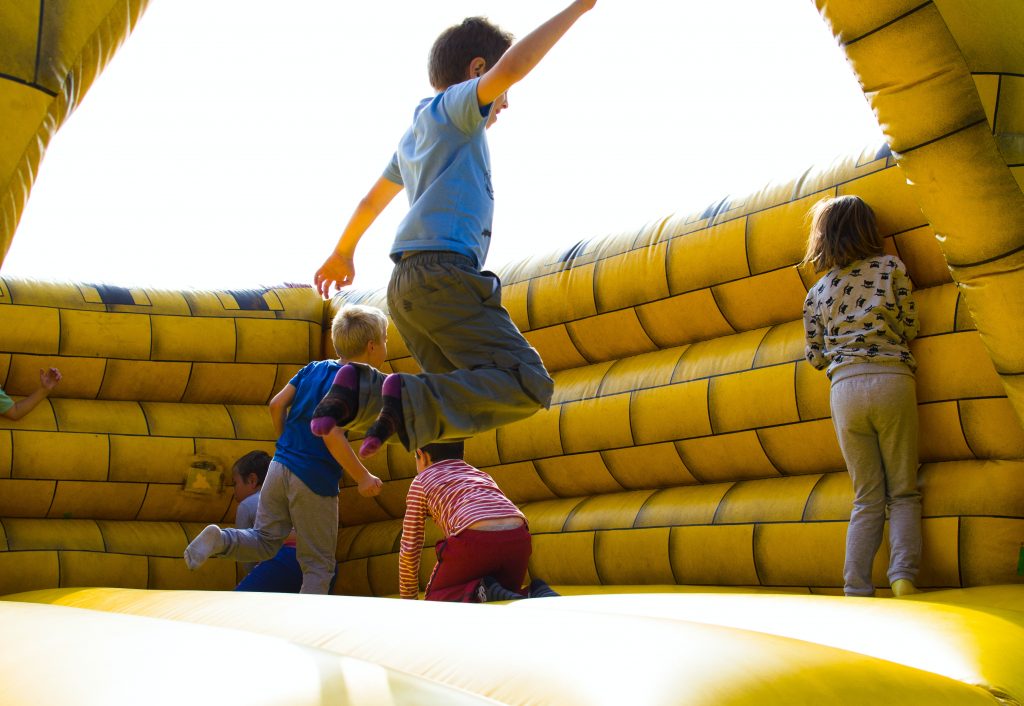 If you're looking for another feature to include in your event, one of the best things to incorporate is a commercial grade inflatable. Commercial grade inflatables are a delightful feature that people of all ages will enjoy.
The great thing about commercial-grade inflatables is that they come in various sizes, styles, and themes, making it so easy to find the perfect one that will best suit your event. However, there are many things you need to consider when you're finding the best one.
If you're considering purchasing jumpers for your event, keep reading. In this article, we'll share with you everything you need to know about bounce houses–different sizes, materials, capacity, and more. Let's get to it!
What is a commercial-grade inflatable?
The first commercial-grade inflatable was first invented in 1959 in Louisiana. Since then, bounce houses have gone through countless improvements to ensure that they keep up with the times and safety standards.
Bounce houses are temporary inflatable structures purchased or rented for various functions in different industries and used for recreational purchases, often for children. 
Residential vs. Commercial inflatables
Many people often don't see the difference between residential and commercial-grade inflatables since they look the same. However, these inflatables differ in distinct ways. 
Besides residential inflatables being used at home and commercial-grade inflatables for public functions, their main differences are the materials, size, and bounce house capacity. Additionally, commercial-grade jumpers also include other "extras."
Because of this, it's best to purchase or rent your bounce houses from a reliable bounce house manufacturer to ensure their jumpers only use the best material that guarantees the safety of your guests.
Materials
Bounce houses for personal use are usually made of heavy-duty nylon or polyester oxford or Oxford cloth. Cheap residential inflatables are often made from polyester oxford because it's light, traps less moisture, and it's incredibly easy to store. 
On the other hand, nylon, although it's thicker and has stronger material, is much harder to pack. Not to mention, it also has the tendency to trap more moisture. 
As for commercial jumpers, neither of these two materials would do. Commercial grade inflatables often use heavy-duty PVC Vinyl since it's an even stronger material, allowing the structure to be much larger, accommodate more people, and support more extra features. 
Size and capacity
Since residential inflatables are meant for personal use, they're usually much smaller and focus on one feature. And because it's much smaller, it can only hold a few people at a time, usually one to six children. 
On the other hand, because commercial-grade inflatables use much stronger material, it allows its structure to be even larger than typical residential inflatables and can hold more individuals. This type of inflatable can hold up to ten times higher than residential inflatables and can often carry one to two adults at a time. 
Extras and features
One of the best things about commercial inflatables is that they're much stronger than residential inflatables, allowing manufacturers to include more extras and entertaining features that engage more people. Commercial jumpers, for example, can even have obstacle courses, climbing walls, more slides, and other sections to keep your guests amused. 
Conclusion
Having a commercial-grade jump house in your event is one of the best features you can consider for entertainment. Besides being able to jump and slide, you'll even get to choose additional features to make sure that everyone has fun during your event. 
For this reason, it's best to purchase or rent a jumper from reliable bounce house manufacturers like Jung Jump, who takes pride in their high-quality bounce houses, keeping you and your guests safe, all while having fun. 
If you're looking for a superior bounce house manufacturer, check out Jungle Jumps. We are a worldwide supplier of commercial-grade inflatables that offers various types of bounce houses and jumpers, perfect for any event and function. Check out our packages today!