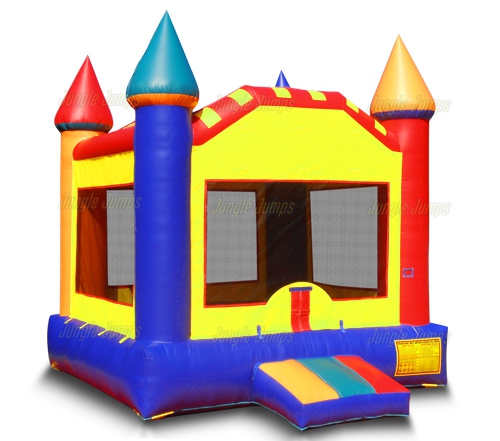 On your child's next birthday or even an achievement worth celebrating, throw a bounce house party for them and their friends. Bounce houses are an excellent way for your kids and their friends to have fun. They are entirely safe while sliding, bouncing, and climbing. When these inflatables are put together, they are carefully inspected, and they usually contain inflated safety rails and posts.
If you're not convinced, the following paragraphs will give you exciting reasons your kids will love a bounce house event.
Your Children Will Spend a Fun Time with Friends
Children can invite many friends to a bounce house party and will be entertained for hours. Your child can definitely expect a packed house on party day because all kids tend to love bounce houses. Many of these inflatables even include indoor obstacle courses where youngsters can compete with their friends.
Having a lot of friends over will be amazing for everyone involved because when one child takes a break, another one can take over in any game. As a safety precaution, it's still best for an adult to be nearby to ensure that everyone is playing responsibly and taking turns fairly.
Bounce Houses Have a Lively and Merry Appearance
The thought of dancing around in a vividly colored, the larger-than-life house is irresistible to children. These bounce houses come in a wide range of colors, many of which are colors that children naturally prefer.
Many of the earlier bounce houses were circular or square in design, but now, a lot resemble houses with a wide range of themes. They can feature anything—from animals, birthday cakes, and princess castles.
There are also cross-promotional houses that feature children's favorite cartoon and movie characters. This special feature can make any child's dream come true.
Children Can Bring Their Favorite Playground Games Inside
Bounce house parties don't always have to be just a bunch of kids randomly jumping everywhere. You can also play organized games by reimagining a variety of playground games—enhancing them to be played inside a bounce house.
Bumps, bruises, and skinned knees won't be a problem for kids when they play their playground games in bounce houses. The ground is soft and cushioned, and the play area is surrounded by padded edges that provide a secure barrier.
Bounce House Events Are a Great Way to Encourage Physical Activity
A lot of happiness can come from physical activity. When children play for hours on end in the inflatable, they are getting a good cardio workout. So aside from the job of moving around freely, children will also have additional health benefits from this experience.
They can also utilize a healthy, simple workout as an excuse to burn off excess energy. Instead of sitting inside playing computer games all day, these kids will be exhausted by the end of the day and will most likely sleep for eight hours that night.
You Can Bring Bounce Houses Outside
Most kids enjoy playing outside, especially when the weather is nice. Kids gain vitamin D from playing in the sun, and they get to breathe in the fresh, clean air. Thankfully, a bouncy house party gives youngsters a chance to go outside with their friends and engage in healthy play.
Conclusion
During summertime, when all children want to do is play in the pool, you can still use bounce houses to give them additional fun! Some bounce houses come with extra features like water slides, so you can create your own small water park in a pool and hold the best summer bounce house party in the neighborhood.
If you want to buy a bounce house for your community, Jungle Jumps can assist you. As a worldwide supplier of commercial-grade inflatables, we can bring the fun from anywhere across the globe! Contact us to get a quote!