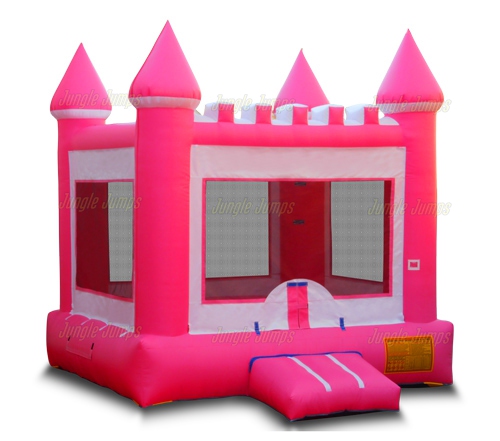 One of the most frustrating things for any business owner to have to deal with is the slow season. It doesn't matter what type of industry you work in, every business have to deal with a slow season. Bounce house business owners also have a slow period, and in general it tends to be during, and immediately following the winter holiday season. This slow time of year can be extremely frustrating and disappointing to bounce house business owners, but it is important to realize that this is a normal part of owning a business and that there are things that you can do during this downtime to help your business.
Rather than sitting around worrying about the stability of your business you should use the downtime to do important things, like look at the new wholesale bounce house options that are available. It may be the perfect time for you to purchase new bounce houses for your business and getting a wholesale bounce house during the slow season tends to be more affordable than getting one at any other time of the year. Even if you do not currently have the funds available to be able to purchase a new bounce house, you can still look at the many different options that are available and can bookmark all of the Internet pages that link you to the bounce houses you would like to purchase next for your business.
This slow season is also the perfect time to catch up on your bookkeeping. No one likes to do bookkeeping, but it is definitely a necessity in the business industry. Smart business owners will realize that the slow season is the ideal time to catch up on all of the bookkeeping that you have not yet done. If you happen to have all of your bookkeeping needs already in hand, use the downtime to set up better bookkeeping practices. You can also use the time to come up with some new promotional ideas for your business as well.
The slow season is going to end, and the better prepared you are to handle the busy season, the more smoothly things will go. So if you take the downtime to look at all the different wholesale bounce house options available to you, to catch up on your bookkeeping and to prepare new bookkeeping, as well as to create new promotional ideas, you will find that the busy season can actually be very enjoyable.
Summary
Article Name
Description
Bounce house business owners also have a slow period, and in general it tends to be during, and immediately following the winter holiday season
Author