Are you looking for the perfect Dolphin water slide? There are so many options that it can be overwhelming. I'll show you how to find the perfect slide for your backyard by Jungle Jumps!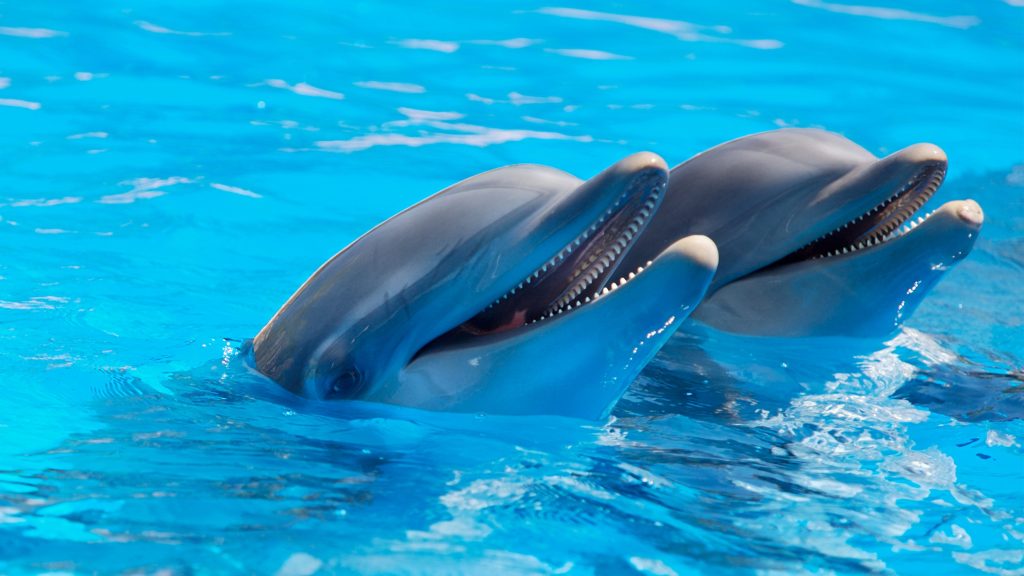 Who is Jungle Jumps?
Jungle Jumps is a leading manufacturer of commercial-grade inflatables. Our headquarters and 24,000 square feet manufacturing facility are in Pacoima, California. With full-time graphic and product designers on site, Jungle Jumps utilizes the latest design and manufacturing technologies in constructing the highest quality commercial-grade inflatables. Our designers continuously work to develop new products for our customers, giving them some of the best choices available anywhere. We take pride in our quality and use only the best materials and construction practices to deliver water slides, bounce houses, and commercial inflatables for sale.
We specialize in manufacturing bounce houses, inflatable water slides and dry slides, combo units, inflatable games, and other inflatables. Our products are the foundation of our business, and we are proud to offer a wide range of styles and colors with seasonal free shipping offers. Our water slides and combination wet/dry slides are ideal for outdoor events and festivals during the warmer months. Just like our bounce houses, they come in various styles. We can even customize your inflatables according to your vision, with your imagination being the only limit to what we can do for you. Bouncer house accessories & event items will make great additions to your business.
You will find our prices to be competitive, but the price is only part of the Jungle Jumps experience. We are so confident in the quality of our products and customer service that we provide references from hundreds of satisfied customers before you make your purchasing decision. Our success depends on yours, and we make sure we do not disappoint. All of our inflatables are constructed according to the highest safety and quality standards in the industry. Our commercial bounce houses are not only durable and colorful–they also perform beyond expectations.
We utilize tough high-grade vinyl fabric in our commercial inflatables, ensuring long-term durability with minimal maintenance. Double and triple stitching combined with innovative strengthening techniques further ensures the safety of our products. Furthermore, we stand behind every product we manufacture with one of the most comprehensive warranties in the industry. All of our inflatable products offer outstanding value. Whether you are purchasing bouncers for individual use or are starting your own rental business, we offer the best deals on the market. We have assisted hundreds of individuals and families nationwide in starting their inflatable businesses, and we can do the same for you. Call any one of our helpful customer service representatives and they will be able to answer all of your questions; you can also search for inflatables using our easy-to-use tool.
Jungle Jumps presents you the best Dolphin Water Slide!
Dolphin Water Slide  $3,661.00:
MODEL:
SL-WS141-C:
W X L X H:
12 X 34 X 20
UNIT LB:
480
Description (Dolphin Water Slide):
Our fun dolphin water slide is a popular choice for outdoor events of any size. Crafted from tough, durable commercial-grade vinyl and featuring shades of blue with white accents, this model is ready for years of use. The single slide is accessed by the side-mounted inflatable ramp and leads to a wide splash pool at the base. Inflatable dolphins decorate the top of the slide, and a mesh panel along the top area protects children from falls. High slide sides and bolsters around the splash pool add even more safety to this exciting and stylish commercial water slide.
This is the best dolphin water slide you could find on the market and it is at Jungle Jumps!