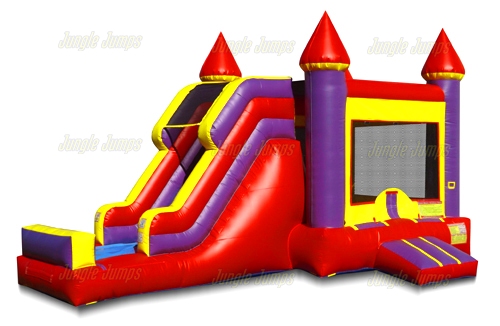 Sometimes it's just more fun to play indoors, but that depends on what you have for kids. If it's an inflatable bounce house, you've got another thing coming. Beyond bouncing, kids need more entertainment than just jumping up and down.

Here are a few great playtime ideas for your indoor bounce house. Your kids might be distracted by the fact that they can't go out when it's more fun indoors. It does pay to have an inflatable play area at home.
Great Playing Merits of a Bounce House
All-Weather Indoor Safety
There are advantages and more instances of fun when you have an inflatable bounce house at home. No matter the weather, your kids can still have fun. The vinyl fabric offers enough bounce on every side. It protects kids from all slips, jumps, and falls. It is perfect for sports-style playing or playing in groups.

This all-safe environment means you don't have to follow them every second, allowing you to host a number of kids that fit your playground complex. Remember to have enough room for everyone to move and explore. But hey, kids first.
Extended Fun Combos to Choose From
With a combination of different inflatable slide complexes, jumpers, castles, obstacle courses, moonwalks, odd shapes, and different add-on parts, you can help your kids be more active.
You can play a version of the bounce pair relay race with partners pitted against each other as one of your crazy group games. Even a simple dash and slide to the finish line is great!
Just make sure to clear enough space in your covered patio or garage. The more space you have, the safer your kids can be.
Good Playtimes
Inflatables are interactive and provide a fun, rowdy, but safe environment for kids to play. They promote interactions in a colorful and fun atmosphere. These environments and interactions help stimulate kids' imaginations too. It's creative play in action and beneficial to kids thinking and making up their own rules.

There are different types of games you can play as a group and for everyone's individual play. You can alternate that and let every kid experience different types of play. Some of the most common games are slight variations of classic kids' party games.

Try the common but funny stop dance or freeze dance, but play random mixes of today's dance hits with 90s pop music hits to make it fun as everyone struggles to freeze on the wobbly inflatable surfaces.
In Conclusion
Kids can and will have fun indoors too. It balances out their playing time and allows a safer and not-so-far location for an incredible time—right at home. And what's the best type of play area? Inflatable bounce houses. If you haven't gone whacked out with many kids in these crazy complexes, you should try it now!

Jungle Jumps exist solely to bring you incredible bounce-around worlds of fun here. We offer different kinds of inflatables and bounce houses for sale for different doses of incredible fun. It's time to bring the party inside the home. Call us for the perfect bounce house!