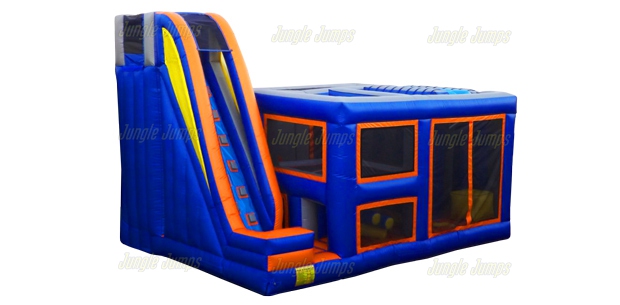 Bounce houses have become a staple in summer activities. They are found in kid's parties, adult parties, and even beach resorts. They are a fun way to celebrate under the sun while bouncing up and down. Available in various sizes, designs, and shapes, bounce houses are available for purchase if you want one for yourself. However, since it is a considerable investment, you should consider a few things first before buying one yourself.
1. Space
Bounce houses may be fun for guests at parties, but they occupy a lot of space both inflated and in storage. The first thing you need to consider is how much space you have. Of course, it would be nice to have a room where a giant bounce house can lay comfortably, but smaller spaces are also acceptable since inflatables come in different sizes.
Also, try to consider the ground where you will place the inflatable to ensure that it stays safe. Most inflatables need to be staked down to the ground for added stability and safety. If you put it on a lawn, there is a big chance that the grass underneath the inflatable will be damaged. Meanwhile, if you'll put an inflatable on concrete, make sure that the space isn't public.
2. Power Source
Investing in an inflatable bounce house also means investing in a high-power blower to inflate it. But the thing is, high-power blowers use electricity, and when you're setting up outdoors, a power source should be your utmost priority. The next thing you need to consider is owning a long extension cord if there is no available power socket to set up your inflatable. Using an extension cord should be a quick workaround for providing power to a high-speed blower. However, it will also be great to install a power socket outdoors, especially if expect to use the inflatable constantly in the future.
3. Storage
Storing inflatables takes as much space as using them. Even when folded, they can still take up a whole lot of space. Although commercial-grade inflatables can be stored in attics or basements, it would be best to choose a storage space that's dry and free from factors that can damage it. Since investing in bounce houses can get a bit expensive, you would want to consider making sure that the quality is maintained. Usually, there are instructions on how to store the inflatables included in the pack.
4. Operation
Unlike renting an inflatable, owning one means you should operate the product on your own. Having to operate an inflatable means you are responsible for everyone's safety while using it. Before jumping in, remember to have a one-on-one safety briefing, especially with kids. As the direct operator, you also must keep an eye out on everybody at all times while the inflatable is in use. Prioritize the safety of the children and monitor them when you can.
Conclusion
Owning an inflatable can be joyful. However, owning one comes with responsibilities. The first thing you should consider is to think about your space, power source, storage, and ability to operate and supervise. From there, consider everyone who will use it and their safety.
Are you looking for a commercial-grade bounce house? Jungle Jumps has got you covered! We are America's leading manufacturer of commercial bounce houses based in California. We take pride in the quality of our work by using only the best materials and construction practices.
We specialize in manufacturing bounce houses called Jumpers, Moonwalks, Bouncy Castles, inflatable slides, and inflatable interactives. Our products are ideal for wet and dry spaces while customizing according to your vision is also something we offer. Check out our collection of customized, combination, and interactive inflatables today and get free shipping on every order!