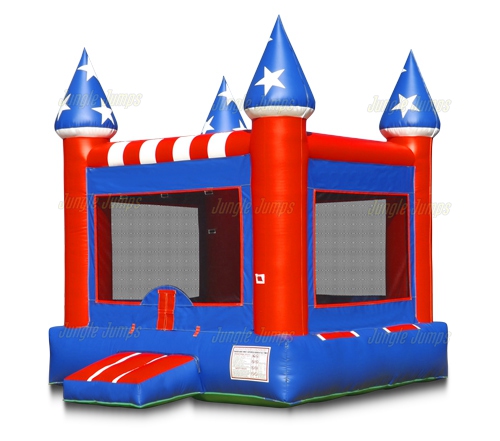 Before you begin to look for a commercial bounce house to purchase and rent out to your customers, you must first consider essential factors. All these could benefit your planned business in the long run. 
It may seem simple to just invest in one immediately and call it a day, but taking the easy route may lead to consequences. Bounce houses are not typical amenities, so handling and maintaining them can be rather tricky. Simply put, buying one on a whim may prove to be disadvantageous if you're not careful.
To help you come up with a sound investment, consider the following factors to find the right commercial bounce house perfect for your venture: 
1. The Warranty 
The bounce house that you're about to purchase should have a good warranty. Most of the time, trusted suppliers are willing to go the extra mile just to tend to your needs if it deflates due to overuse.
The average warranty period should at least be three years. Any less than that, and you may have to consider asking around for other manufacturers in the market. Finding a well-trusted company will benefit you as you wouldn't have to worry about any hindrance in your business, let alone disappointing your customers due to a piece of low-quality equipment.
2. The Weight 
The weight of a bounce house speaks so much about its durability. They may seem unrelated at first glance until you realize that their weight is dependent on their thickness. The thicker a bounce house is, the more durable it will be against external objects and debris that may puncture its structure.
On the other hand, a bounce house that seems too light may probably be made of more lightweight materials, much so that random sharp objects in the environment may easily puncture it. Ask about the product's weight and determine whether or not it may last for a long time.
3. The Height
The bigger the bounce house is, the more fun it will be for your little customers. Most kids love a good slide on their play area, and having that may just give your jumper a boost. Higher bounce houses may contain a slide, but take note that just because it's high doesn't mean that it will automatically have that particular section.
Some sellers may even tell you that their selection is high yet, only consisting of aesthetical accessories like trees and high roofs. Don't be fooled and ask about its exact specifications. You wouldn't want to make a wrong purchase, especially if you've already advertised the inclusion of slides in your jumper.
4. The Safety Measures 
The last thing that you'd want is for your bounce house to cause an accident. Check for the safety rating of the selection that you're about to purchase. Ensure that it has no history of being a health hazard for both your customers and the people maintaining it.
Injury costs and lawsuits are more expensive to deal with than buying a high-quality bounce house that is perfectly safe for everyone.
5. The Number of Stitches Made 
We are not referring to patch-ups made after damage but the main stitches made while manufacturing the bounce house itself. Most high-quality bounce houses feature two or more stitches that make the whole structure durable against overuse and strenuous activities.
Conclusion
Choosing the right commercial bounce house is just a matter of knowing the proper considerations to look out for before making your purchase. It is necessary to familiarize yourself with them to keep up with the requirements of the given safety regulations and the demands of your customers.
By considering the warranty, height, weight, safety measures, and stitches of your jumper, you will surely gain and attract more consumers, well enough to keep it up and bouncing for a long time.
If you are looking for a reliable source of commercial bounce houses for sale, Jungle Jumps has you covered. We are a worldwide supplier of commercial-grade inflatables, perfect for all your planned rental businesses and events. Order from us today!