Are you looking for a commercial bounce house for sale? Here are the factors you should consider when finding the best option.
By Jungle Jumps!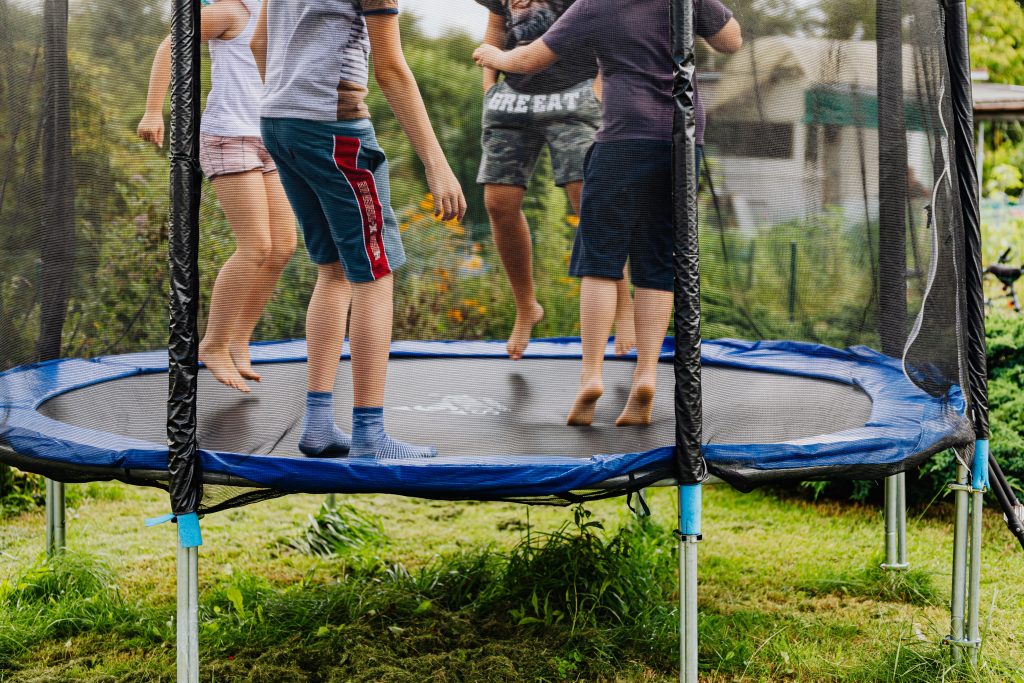 All you need to know about Jungle Jumps!
Jungle Jumps is one of the largest manufacturers of commercial-grade inflatables in the United States. We have a full-time staff of graphic and product designers on site, enabling us to construct the highest-quality commercial-grade inflatables using the latest design and manufacturing technologies. Our designers continually develop new products that give our customers some of the best choices available anywhere.
We specialize in making wet and dry water slides, bounce houses, and other inflatables. Our products are the best in the industry, as we use only the highest quality materials and construction practices to build them. Our inflatable water slides and moonwalks are known for their durability, reliability, and customer satisfaction.
Our water slides, combo wet/dry slides, and inflatable bounce houses are perfect for outdoor events during the warmer months. Like our inflatable bounce houses, they come in various styles. We can customize our products according to your vision; your imagination is the only limit to what we can do for you. Bouncer house accessories and event items will make great additions to your business. You will find that the price of our products is competitive, but the price is only part of the Jungle Jumps experience. We are so confident of our quality and customer service that we can provide you with hundreds of customer references to call or email before you make your purchasing decision.
We have built a reputation for quality and customer service. Our inflatables are carefully constructed, using the sturdiest materials in the industry. Our commercial bounce houses are not only durable and colorful–they also perform beyond expectations. We utilize the toughest high-grade vinyl fabric in the commercial bounce house & water slides market. Double and triple stitching using heavy-gauge nylon thread, combined with the innovative strengthening of inflatables, ensures long-term durability with minimal maintenance. Furthermore, we stand behind every product we manufacture with one of the most comprehensive warranties in the industry.
What are the best commercial bounce houses for sale that Jungle Jumps offers?
Here is a list of 6 of much commercial bounce houses for sale:
1)  Raging Tides Slide 
MODEL:
SL-1207-D:
W X L X H:
16 X 40 X 22
UNIT LB:
600
Description (Raging Tides Slide):
This commercial-grade water slide with a wave-styled top looks like it is ready to soak participants. The splash pool at the bottom spans the width of the inflatable and an optional bumper permits dry operation if desired. This model features an inflatable wave at the top that looks like it is ready to soak participants and a single slide lane can be accessed from the side-mounted ladder/ramp. The high slide bolsters are patterned to look like rippling waves, adding to the visual interest of the inflatable slide. It is built using the finest commercial-grade vinyl material available for many years of fun.
2) Fire Rippling Tide Slide with Splash Pool 
MODEL:
SL-1229-D:
W X L X H:
16 X 30 X 22
UNIT LB:
589
Description (Fire Rippling Tide Slide with Splash Pool):
Our two-lane commercial waterslide with a splash pool will add excitement to your next outdoor get-together. Emblazoned with "Rippling Tides" across the top, this water slide is sure to draw attention. The two slide lanes curve toward a splash pool for cooling fun. The durable vinyl material we use in the construction is finished in bright orange, red, and yellow. The inner part of the slides and splash pool comes in a cool blue vinyl material. A mesh top panel protects young participants as they slide down. The side-mounted access ramp makes it easy to enter and exit. Enjoy this waterslide for years to come!
3) 24 USA Slide with Pool 
MODEL:
SL-1224-E:
W X L X H:
17 X 46 X 24
UNIT LB:
600
Description (24 USA Slide with Pool):
This giant water slide for sale is the perfect patriotic addition to your next outdoor event or party. Your guests will love the thrill of going down a 22-foot waterslide, and you'll love how easy it is to set up and store away afterward. We use a tough, industrial-grade vinyl material in all of our inflatable waterslide products. This one comes in red, white, and blue, with bright blue accents on the side access ramp and the interior of the waterslide itself. High bolsters protect participants, while a generously-sized splash pool awaits at the bottom of the slide. The top is covered by mesh fabric so everyone can see what's going on below them. Get ready for wet and wild fun!
4) Double Lane Marble and Blue Slide 
MODEL:
SL-WS165-C:
W X L X H:
16 X 34 X 20
UNIT LB:
660
Description (Double Lane Marble and Blue Slide):
This water slide is made of the finest industrial-grade vinyl fabric that is tough enough for years of outdoor use. This waterslide is finished to look like marble, with printed black and gray striations for added visual appeal. Inside the slides and the ramp, the vinyl material is bright blue. Three arches grace the top of the slide lanes and the central ramp, which are covered at the top with fine mesh screening. At the bottom, two small splash pools catch young ones as they come down the slides.
5) Lava Rippling Tide Slide with Splash Pool 
MODEL:
SL-1228-B:
W X L X H:
16 X 26 X 18
UNIT LB:
420
Description (Lava Rippling Tide Slide with Splash Pool):
Our festive double-lane water slide is made to look like lava and stone, and it's the right choice for outdoor events and backyard gatherings. The double slide lanes curve before ending up in a splash pool at the bottom. Across the top, an inflatable arch is printed with the words "Rippling Tides". The tough, industrial-grade vinyl material is ready for year-round use and comes in shades of fire orange, gray, and black. Blue vinyl lines the slides and splash pool. A mesh panel covers the top of the slides, and high bolsters protect young riders.
6) Mighty Tropical Super Slide 
MODEL:
SL-1226-D:
W X L X H:
17 X 66 X 26
UNIT LB:
880
Description (Mighty Tropical Super Slide):
The Mighty Tropical Super Slide is a dual slide that could be used wet or dry. If wet, you can slide right into a splash pool. The joyful sensation will leave you wanting to go again and again and again! This is one of the most popular slides to try with friends. It brings joy and laughter to kids and adults alike at a reasonable price. This slide is durable, lead-free, and has endless safety reinforcements and anchors. We will fulfill your requirements and make sure that the birthday party is one to remember.
Inflatable water slides reliability
Your business success requires our commercial water slides and other inflatables to endure years of use and provide the maximum performance available in the industry. Our commercial water slides and inflatable slides offered for sale are designed from the ground up to withstand daily use for years to come. We offer a wide selection of outdoor inflatables on our website, but we believe in giving our customers the option of customizing any inflatable water slide for sale to the exact specifications needed for any business or special event.
We provide the best customer service on all commercial-grade inflatables!
Jungle Jumps has built its reputation on outstanding quality and service, leading the industry from our headquarters in Southern California. Every commercial water slide manufactured is backed by our comprehensive 2-year warranty from the date of original purchase while any inflatable bounce house carries a 3-year warranty.
If you want to know more, visit our website, our commercial bounce house page, or our blog!