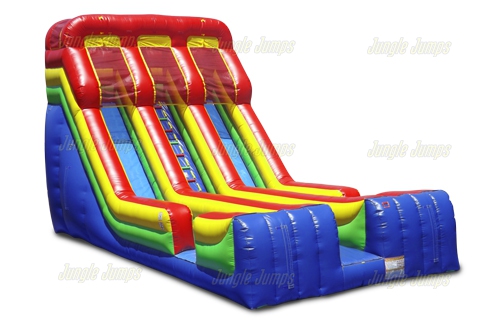 There are people looking to change their career direction in this new economy and one of those new venues is in bounce house rentals. This is a business that has a demand for everything from inflatable slides for the corporate picnic to birthday jumpers that are popular with children's parties. If you're thinking about changing the direction of the way you work and getting yourself involved with an industry that's expanding constantly, then there are a few questions that you'll need to ask yourself.
A Manufacturer
First off you'll need to get with a manufacturer that an help you get a business started. And for that you'll need to take a look at the different manufacturers and the kinds of things that they offer in the way of bounce house rentals. Remember that a firm that has a great warranty is better to get involved with than a place that isn't up front about these things.
Financing
When you find a manufacturer that you're willing to work with, one of the stumbling block might be financing. Remember that while these interactive inflatables and other items can be expensive, that means that any return on investment that you get will be high. Some of the most renowned places that advertise on the web like junglejumps.com will help you in this regard and their financing process has some of the qualities that you should look for any company that you deal with.
First off, offering the financing option to any affiliate is a show of good faith on the part of any of these bounce house rental firms, but there are a few things that you need to look for.
A customer service department that will get right on to the issue for you. These are the people who should know why you called quickly and be able to get the information that you're asking for and a detailed quote to you via email with no fuss or bother.
After you've been approved, it's nice to have a lease or loan option so that you can have a certain amount of flexibility.
Other Affiliates
Remember too that it's a great idea to see what other affiliates are doing with the firm. Here you're best bet is to have a look at their websites and see if they have a national infrastructure like junglejumps.com. When you see that, you can rest assured that the bounce house rental firm that you're using has a great standard in place.
Jimmy Joe is an expert in the inflatable slides industry. He's been working with bounce house rentals and other commercial jumpers for years
Summary
Article Name
Bounce House Rentals: An Emerging Industry
Description
First off, offering the financing option to any affiliate is a show of good faith on the part of any of these bounce house rental firms
Author