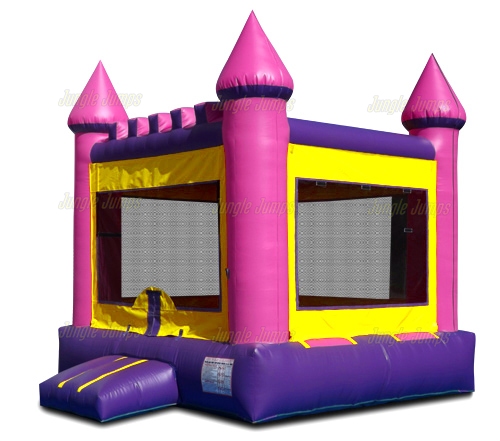 If there's one thing that you can expect when it comes to owning your own business is that you need to expect the unexpected. When you own a business that rents out inflatable bouncers, you are going to be owning a business that deals primarily with children, and when you deal with children, as any parent will tell you, expecting the unexpected is definitely a necessity. But what kind of unexpected things can happen when you rent out inflatable bouncers?
An Example
Let's say that you're renting out your bounce houses to five different people on Saturday and three different people on Sunday. You get to the first house on Saturday morning and everything goes smoothly. When you get to the second house on Saturday, however, you find that one of the fuses and the blower's is broken. This means you'll need to get it fixed and very quickly. Because he needed to fix the fuse you start running a little behind and you're a few minutes late for the third delivery. Unfortunately the third delivery does not go smoothly because there is not enough clearance for the bounce house that was rented. This means that you are two hours late for the last delivery and have to deal with a very unhappy customer.
This is definitely a good example of how unexpected things can make your delivery days run nowhere near as smoothly as they should. When you rent out inflatable bouncers, anything can, and will, happen. The more prepared you are, the smoother things will go. For instance it makes sense to have some extra fuses stored in your trailer at all times. This will allow you to fix the fuse, should something go wrong, without having to first locate a hardware store. Having things like duct tape, patches, and extra extension cords are also a good idea so that you do not have to go scrambling for them should you find that you need them.
There are definitely plenty of things that can go wrong when you own a business that rents out inflatable bouncers, but if you think about everything that could possibly go wrong and do your best to prepare ahead of time you will find that not only will your deliveries go a lot smoother, you will have customers who are very impressed with how prepared you are which will make your business see more reliable and will increase your business a huge amount.
Summary
Article Name
Being Prepared for the Unexpected
Description
When you own a business that rents out inflatable bouncers, you are going to be owning a business that deals primarily with children, and when you deal with children, as any parent will tell you, expecting the unexpected is definitely a necessity
Author