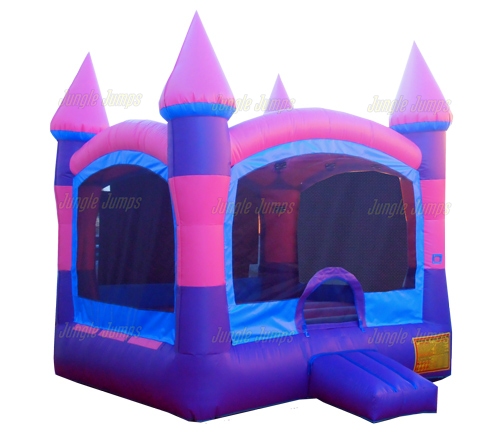 We've talked a little bit before about bartering, in our opinion bartering is something that should be used much more regularly than it currently is. Sadly enough, many people have forgotten exactly what bartering is all about! Bartering is a way of getting what you want without actually having to pay for it. Many, many years ago someone who wanted to purchase lumber may go to the sawmill and offer to supply the lumber yard with a large wedge of cheese in exchange for certain amount of their product. In today's fast-paced world, people are more likely to without a credit card than they are to think about bartering, but if you own a business bartering is one way that you can get a great deal of things without having to pay a cent.
You own an inflatable house rental business, this means that you have a viable products to offer for bartering. But what types of places will allow you to barter? When you have a inflatable house business, there isn't much you won't be able to barter. For example, let's say that you would really like to purchase a new ATV, and you've got a bit of money saved up but you're missing a good chunk of the money it would take in order to purchase the unit outright. Because you own an inflatable house business, you have something you can offer the ATV salesperson. Make sure you speak to somebody in charge, of course, when you are doing your bartering or else you may wind up dealing with someone who has no ability to truly barter with you. Explain to the person in charge that you are interested in purchasing one of their ATVs, and you have money set aside, but that you would like to make up the difference between what you have in the price of the ATV with a free bounce house rental. Store owners can use a bounce house rental for all sorts of different promotional opportunities.
You may also want to look in the bartering section on craigslist. The bartering section allows you to offer your services for barter and to see what someone may be willing to barter with you for those services. You'll be surprised at how many people are interested in bartering and how much you can get for practically nothing.
Summary
Article Name
An Inflatable House and Bartering
Description
You own an inflatable house rental business, this means that you have a viable products to offer for bartering
Author