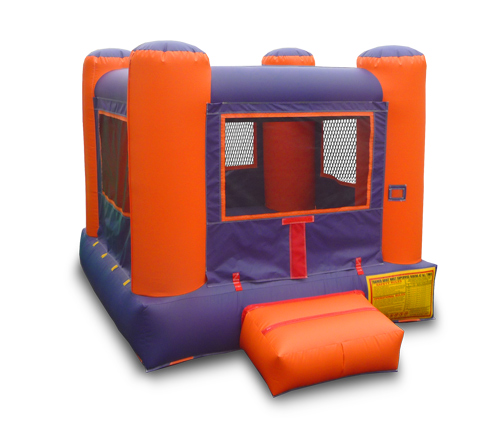 Taking a shot at running a bounce house business can become challenging. As the industry thrives with several competitors, there isn't any assurance that the company will sell and grow into an empire. However, through some help from advertising, selling commercial-grade bounce houses should be easy. But how can business owners advertise and promote a bounce house business?
1. Use a Fun Business Name
In advertising, using a catchy name is one of the most crucial factors to become successful. Many business owners fail to put significant meaning into the name of their business. If the name is boring and does not have much personality, it will be hard to capture an audience's attention.
While you should choose a name that people can easily remember, choose a unique name in the market, as there are many great business names available, you should settle for a name that is easy to remember and one that fits the business.
2. Maximize the Internet
The internet has the biggest platform for advertising. Since the number of online users will continue to grow, more and more people are turning online searching for answers to their questions; you must get your business online to help boost the sale of your commercial bounce houses.
Once you put your store online, be sure to put in the most exciting details of your business, including the details of your products, services, and prices. With this information, you should help improve the sales of the commercial bounce houses and make the investment worthwhile.
3. Go Local
It is essential to invest in a local advertising strategy. As you try to increase the sales of your commercial bounce houses, you should find a local marketing strategy that will help attract more people to your business. You can include the local advertising in a flier or outdoor advertising.
As a business owner, you must figure out how to market your store. Finding the right marketing strategy is what makes the business successful. Once you hire a business marketing professional, you should expect to see a significant increase in sales.
4. Be Unique
In the case of advertising and promoting a bounce house business, you must make the company unique. However, it can be challenging to make the business special, especially if the competition is already in the market. However, you should try to make a unique impact on the customer and to do that, and you should have a fantastic product and exceptional service.
5. Use Trendy Advertising Methods
There are different ways that you can use to advertise your business. And it is essential to have a unique advertising method that can help improve the product's sales. One of the most effective advertising methods is the use of videos. By showcasing the essential features of your product, you can attract more customers. With this, you should also take the time to create ads that will help capture the attention of potential customers.
Conclusion
Running a bounce house business is not an easy task. As you are looking at the market, you should do the marketing on the side. Performing both jobs at once will be the best option to help you get more results for your business. You should be looking for ways to improve the product's sales—all starting with the company's advertising, targeted for the right market.
Jungle Jump is the leading worldwide supplier of commercial-grade bounce houses. Our selection of inflatables involves simple to complicated designs which are great for outdoors, kids parties, or simply for kids' leisure. If you're looking for jump houses for sale, check out our website and buy a bounce house today.