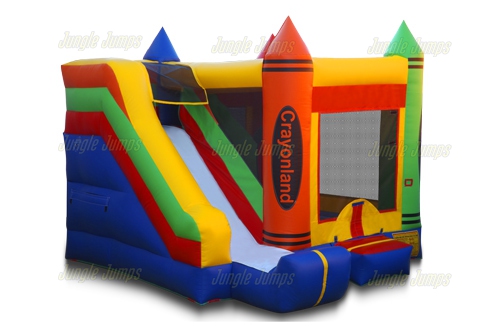 Whenever we go to a birthday party or other exciting children's event, we can expect a bounce house. In fact, it is so popular that even adults have bounce houses at adult-only events. The bounce house business is an attractive revenue stream. If you've been wondering what goes into starting a bounce house company, do not worry. Today, we are going to tell you exactly what it takes to start a bounce house business to set it up for success:
1. Require a deposit
Be sure to require a deposit from your customer should they reserve an inflatable from you. There is a chance that they cancel the reservation at the last minute, minimizing money loss. Just be sure to make this clear in the contract between you and the customer. Otherwise, you may run into legal issues.
2. Create contracts
For each customer you may have, take the time to draw up a contract. In the contract, you can outline everything you and the customer need to know. This includes stating that you have no liability should injury occur over the use of the bounce house and other things to minimize legal and financial risk on your end.
3. Try and save money
Since you are starting a new business, you will be strapped for cash. As such, do what it takes to save as much money as possible. This includes storing your inflatables in a garage over a large warehouse or even storing them in a small storage area. Also, investing in used inflatables is a good way to save money. Although they are not new, you can maintain them and clean them up to look new.
4. Include other offerings
You may be interested in only offering bounce houses, but it is a good idea to diversify your offerings. Anything from table soccer, table hockey, arcade machines, and the like are great to include in your selection. They are all fun, and any customer looking to maximize entertainment will surely consider them.
5. Start with a few inflatables
It may be that the more inflatables you offer, the more money you can make. While this is a great thing to have, you have to remember that the more inflatables to account for, the more work you have on your shoulders. 
Being new to the business means starting small is always a good thing. It will allow you to learn the business's ins and outs, and with only a few inflatables to manage, make your life a lot easier. When you are ready, of course, you can buy more inflatables to rent out.
Conclusion
All in all, the tips can help you a lot in starting your bounce house business and maximize your chances of success. That being said, here is our final tip for you: always follow up with the customer. After your customer's done with the inflatables, ask them how it was. You will never know if the offering was mediocre, excellent, or lousy until the customer tells you. This is important as it will help you understand whether you need to make changes to maximize your revenue and grow your business.
Jungle Jumps is a worldwide supplier of commercial-grade inflatables, such as bounce houses, jumpers, and more. If you are looking for commercial bounce houses for sale from the US, check out our catalog!