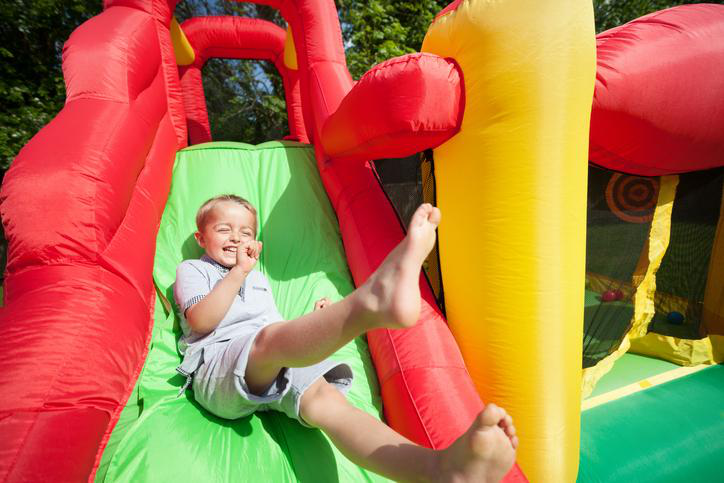 Entering the inflatable bounce house rental industry can be a lucrative business. It can also be a rewarding and enjoyable experience, especially if you want to be your own boss. When done right, you can easily scale your business and generate a substantial profit. But several things can mean the difference between success and failure. Here are some tips for making your inflatable rental business successful:
1. Create a detailed business plan 
The first step you have to take is to develop a solid business plan. It will help you determine the amount of money you have to invest, the number of employees you need to hire, how you should advertise your business and more. In other words, it will guide you towards success. Don't forget to set Specific, Measurable, Achievable, Realistic, and Timely (SMART) goals.
You should also make sure that you have enough money to start your inflatable rental business. Some costs you have to consider are the payment for the commercial inflatables, transportation, employees, legal and insurance fees, and advertising. List down other expenses you need to take into account to ensure you are financially prepared to enter the industry.
2. Invest in the right inflatables
Not all inflatables are created equal. You may be tempted to go with the cheapest option, especially when you are just starting out and your funds are limited. However, keep in mind that the most important part of your business is the inflatables, and they say a lot about the quality of your customer service. Because of this, take your time to look around for inflatable jumpers for sale with the highest quality. 
While you don't need a lot of inflatables to have your business up and running, the more you buy, the sooner you can start to make a profit. You should also determine your target market and age group to make a better-informed decision when buying long-lasting jumpers.
3. Learn more about your competitors
Get to know your competitors. Do your research about the types of inflatables they offer and how much they charge. This way, you can identify their strengths and weaknesses and help you determine the steps you need to take to set yourself apart from them, choose unique products, offer competitive rates, and eventually stand out in the market. 
4. Hire qualified employees
You may be running a small business, but you still need all the help you can get to ensure it operates as smoothly as possible. Hire reliable and qualified employees who can help you transport, set up, take down, and care for your inflatables. You also need experienced professionals who can help your business's financial side, like billing, payroll, and reservations.
5. Market your business
The most effective way to make your business known can be through word of mouth, but this method may not be enough to achieve your goals. It's best to invest in traditional forms of advertising and look for experts who can help you promote your business through websites, social media, magazines, newspapers, and more.
Conclusion
Whether you want a side hustle or a profitable home business, being in the inflatable rental industry can help you attain a successful career and achieve your financial goals. If you are an aspiring entrepreneur, follow the tips listed above to increase your chances of making your business successful.
If you're looking for a trusted commercial bounce house manufacturer, then you've come to the right place. At Jungle Jumps, we offer the highest-quality rental tough commercial-grade inflatables and wet and dry slides worldwide. Place your order today!