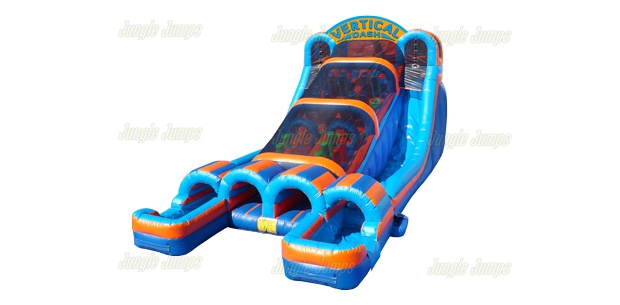 As ironic as it might be, the party rental industry isn't all fun and games. It takes a lot to be successful in the commercial bounce house rental business. Also, you have to approach things the right way, as one slip-up could be the difference between failure and success. Now, this may all sound intimidating, but this is just the reality if you're to thrive in such a niche and specialized industry. 
But in this article, we have some practical and valuable tips that can help you and your business take the next step. If this is something that you're interested in, read on for five tips that will help you become more successful in the party rental industry!
Mindset is Everything
Now, it wouldn't be an exaggeration to say that your mindset is half of the battle when it comes to succeeding in the party rental industry. Things will be tough, and sometimes you'll need to make sacrifices along the way. Given this, it's not at all surprising to see why business experts single out self-discipline, persistence, and a clear sense of direction as the best qualities to have in a successful entrepreneur. Business acumen will follow and can be learned as you progress, but what's important is that you're dedicated to your business and will keep on regardless of any difficulties you may face.
Don't Stray Away from Physical Labor
While it may seem rather ironic, there is lots of physical labor involved when it comes to the party rental industry. Carrying and transporting commercial bounce houses from location to location is not easy, as the inflatables can be quite heavy considering all the equipment that comes with them. And while you can opt to hire people to help with this, you may not have the resources when you're just starting out and will have to do all of the work yourself.
Spend Your Money Wisely
Speaking of doing things yourself to save money, you also have to spend your resources wisely when purchasing your inflatables. For the most part, you'll want to keep your eyes open for good deals like commercial bounce house clearance sales. If you're looking to get your commercial bounce house at wholesale prices, Jungle Jumps has great deals available for you! It's best that you take full advantage of deals and specials like this, as you'll need to maximize your resources to be successful in the party rental industry.
Do the Necessary Research
Remember that you can't be stagnant if you want to succeed. This is why you'll want to keep track of all the industry trends to know what your customers want when it comes to party inflatables. Aside from doing research, you can also ask your customers for feedback after every event. Ask them what they liked about your services and what aspects you can work on. This is a great way to improve your services, as you'll be able to plan around the feedback your customers give you.
Be Accommodating to Your Customers
You can't succeed in any industry if you don't provide good customer service, especially in the party rental industry, considering how customer-oriented everything is. If your customers have any complaints, be sure to address them as best as you can. Remember, customers are the lifeblood of your business!
Conclusion
We hope these tips will help you when it comes to laying the groundwork for your party rental business. While it won't be easy, it's important to keep your end goal in mind. Remember that the sacrifice and the work you put in today will help you achieve long-term success and sustainable growth for your business!
If you're looking for high-quality commercial bounce houses, Jungle Jumps is just what you need. We are a worldwide supplier of commercial-grade inflatables that specializes in manufacturing bounce houses. Visit our website today to know more about our products!