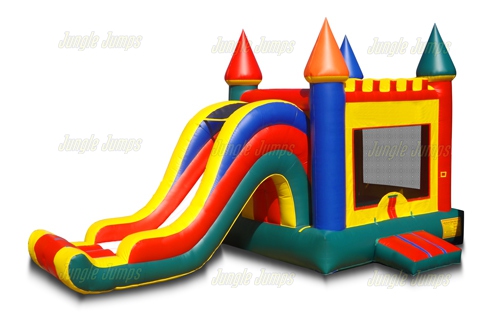 Are you looking to put up a new business that isn't redundant? Consider looking into putting up a jumper house business. Look at it this way: do you remember the joy you felt like a child playing in a jumper house? You can provide that same joy to the next generation by renting out jumper houses for parties. 
How to Start Your Own Moonwalk House Business
Getting started on your jumper house business will require you to do some legwork. You cannot just purchase a jumper house and start telling your friends you are having it rented out. Here is an outline of steps that can help guide you on what to do as you prepare to open your business doors.
1 – Find Out What You Need
The first step is to do your research and find out what you need in terms of documents and permits for your business. Aside from having a better inventory of jumper houses, you will likely need to have different types of permits and other documents before you can start operating. It is wise to look into all the legal permits you need to ensure that all these documents will be in place before you open.
2 – Look for Suppliers
After all of the paperwork has been accomplished, it is now time to look for a reliable supplier where you can buy your jumper houses. You may also want to offer other party supplies aside from jumper houses. Adding variety to what you offer your clients when they book with your company will make it more appealing and successful.
3 – Consider Your Insurance
When shopping around for the best supplier, make sure to ask them for insurance & warranty information. Do not purchase from a supplier that does not give you these two pieces of information first. Once you are satisfied with the insurance terms, you can go on to the next step.
4 – Order Your Units
You are now ready to go about choosing and ordering the jumper houses for your rental business. Look for different sizes and designs to have a variety of options for your clients to see. You may also opt for a couple of adult-sized units to be able to offer your rental services to an older market as well.
5 – Build Your Business
Next, look into the marketing and advertising side of your business. Make calling cards, signs, an interactive website, and everything else you need to get the word out about your new business. After all of this, you will now be ready to accept your first clients! 
Conclusion
In this day and age, trying to set up a business may be much more complicated than it was a few decades ago. What sets you apart from your competition is what will bring customers to your doorstep. You can never go wrong with setting up a business that supplies the element of fun at a party.
Help bring smiles and laughter to your customers' parties. If you are looking for high-quality jumper houses for your business, Jungle Jumps can get you what you need! We are one of the USA's largest manufacturers of inflatable play structures. We take pride in providing our customers with top-quality inflatables at the lowest possible price. Jungle Jumps has a grade A rating with the Better Business Bureau.