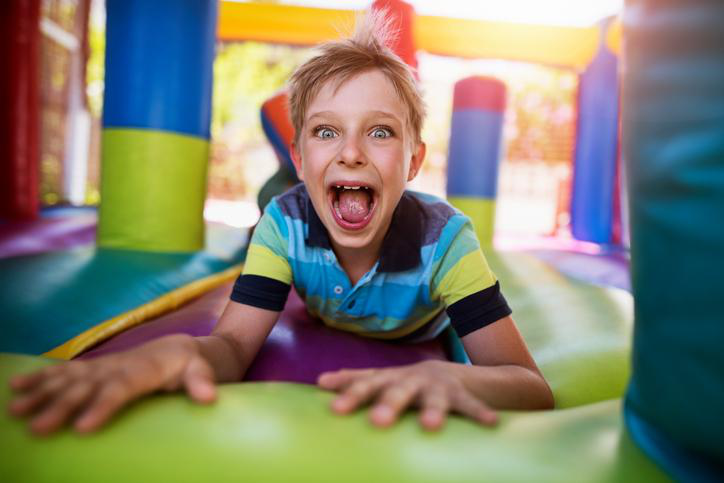 When thinking about inflatables, the first few types of inflatables that pop up in your mind may include inflatable bounce houses, jumpers, and the like. However, did you know that inflatable movie screens exist? That's right! These inflatables are built for the ultimate outdoor movie experience. With little preparation, a movie screen can be inflated almost anywhere, with the movie playing on it thanks to a projector.
That being said, if you are wondering whether investing in an inflatable movie screen is worth it or not, keep on reading. Consider these benefits that an inflatable movie screen has to offer:
1. Easy to Set Up
It also wouldn't be surprising to know that the biggest reason people opt for inflatable movie screens over other solutions is that they are so easy to set up. The assembly and disassembly process is much quicker and even cheaper. This can significantly help reduce the burden and cost that event organizers have to deal with.
2. Reduced Noise
One issue you may face with inflatables is that you will need to leave blowers on to keep the movie screen inflated, and said blowers produce a lot of noise. When watching a movie, such noise will hurt the movie-watching experience, right? Fortunately, plenty of effort has been focused on reducing said noise to the point where it no longer interferes with a person's ability to watch a movie. Inventions like the damper boxes can keep the noise away from the viewers' ears, ensuring the movie experience is an excellent one.
3. Super Affordable
If budget is a concern, then an inflatable movie screen is a great solution. It is an incredibly low-cost affair, and for event organizers, plenty of money can be saved by opting for inflatable movie screens over other screening solutions. This money-saving benefit comes from the inflatable screen itself and even from the more affordable services provided by professionals to set up the screen. All in all, these low-cost benefits allow organizers to enjoy much more profits without sacrificing quality.
4. Weather-Friendly
When we say weather friendly, we aren't telling you to keep the movie screen set up during the harshest of storms. What we mean is that at the first sign of trouble, whether it be droplets of rain or an increase in wind speed, the inflatable can quickly be deflated and disassembled to save it. This significantly reduces the risk of damage, which other complex solutions will be subject to due to the increased time required to disassemble completely.
Conclusion
The inflatable movie screen is the ultimate go-to movie screening solution for those looking for a portable, easy to set up, weather-friendly, and affordable solution. That said, when looking for an inflatable movie screen, make sure to take the time to understand what the specific inflatable has to offer. Remember, there are many different types of inflatable movie screens out there, and each different inflatable has differing features! Ensuring that you invest in the right one will make sure you won't be met with negative surprises when the time comes to set the inflatable up.
Jungle Jumps is a worldwide supplier of commercial-grade inflatables, offering interactives, accessories, bounce houses, and more. If you are interested in purchasing inflatable movie screens, check out what we have to offer!