Financing available for purchases of $6500 and over.
If you are in the process of starting your inflatable business, we recommend you consider using your personal credit cards an option before applying for financing. Purchasing with a credit card provides you with a greater flexibility than financing . Depending on your credit score interest rates for new start ups company could be as high as 30% interest a year.
We don't finance in house but for many years have work with a finance company that specializes in providing loans to individuals that are in the process of starting their own inflatable rental business.
If you interested in financing please follow the steps below.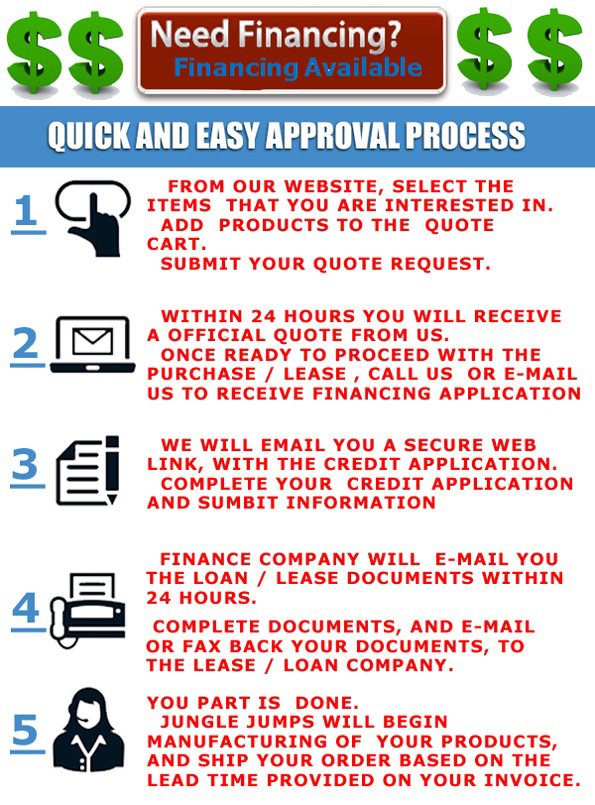 Save
Save
Save
Save
Save
Save
Save
Save
Save
Save